Here's Everything Coming To Disney+ In September
From the live-action Mulan to the 1998 classic Ever After: A Cinderella Story.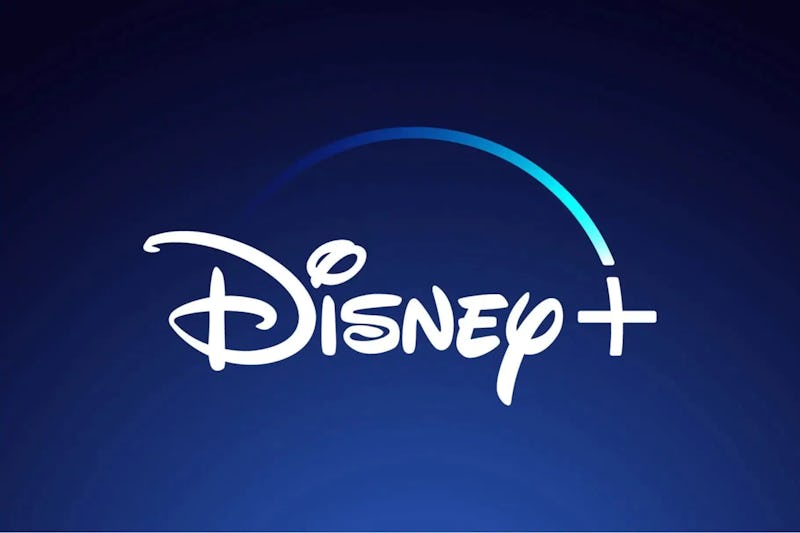 Disney+
We only include products that have been independently selected by Bustle's editorial team. However, we may receive a portion of sales if you purchase a product through a link in this article.
After having already debuted The Mandalorian, Hamilton, and Black is King, Disney+ continues to deliver the ultimate quaranstream content. The lineup for new Disney+ TV shows and movies for September is here — and the titles range from the highly-anticipated live-action Mulan (via Premier Access), to the 1999 Drew Barrymore classic Never Been Kissed, to new episodes of the original Disney docuseries One Day at Disney. As the coronavirus pandemic rages on, Disney+'s monthly Disney, Pixar, Marvel, Star Wars, and National Geographic offerings continue to provide a much-needed reprieve (and distraction) from the world amid quarantine.
Following months of delays and uncertainties due to the pandemic, Disney has opted for a Disney+ rollout of Niki Caro's live-action adaptation of Mulan on Sept. 4. Disney+ subscribers must pay a one-time premier access fee of $29.99 for early access to the retelling of Fa Mulan's story. But, if that's not your thing, the month will also mark the Disney+ arrival of not one, but two Drew Barrymore classics — Never Been Kissed and Ever After — not to mention new episodes of One Day at Disney, Pixar in Real Life, and Weird But True are also on the calendar.
So, if you don't have a Disney+ account yet, now is an ideal time to sign up. Browse the full list of titles coming to Disney+ in September below. Plus, check out six standout titles that should be added to your quarantine queues this month.
1. Mulan — Sept. 4
Liu Yifei stars as Fa Mulan in this retelling of the 1998 animated film Mulan, which follows a fearless young woman who deceptively enlists in the army to save her ailing father from recruitment. Donnie Yen, Jet Li, Gong Li, and Tzi Ma also star in the remake that will diverge from its musical roots in favor of a more historical, factual take on the iconic tale.
2. Never Been Kissed — Sept. 4
Barrymore headlines this beloved rom-com as Josie, a baby-faced copywriter at a local newspaper who poses as a student at her former high school for an exposé on modern teenage culture. Things take an unexpected turn, however, when Josie falls for her dreamy English teacher (Michael Vartan). The film also stars David Arquette, Molly Shannon, and John C. Reilly.
3. Earth to Ned (Series Premiere) — Sept. 4
Picture this: a late-night talk show hosted by an alien commander named Ned, after he calls off an Earth invasion when he falls in love with human culture. Yes, really. Each episode of this eccentric series will explore topics unique to earthlings and fascinating to Ned, such as comedy, sports, social media, and fashion. And what's a talk show without celebrity guests? Rachel Bilson, Raven Symoné, Jenny Slate, RuPaul, and Billy Dee Williams are just a few of the celebrities set to grace the spaceship.
4. Christopher Robin — Sept. 11
Ewan McGregor stars as an adult Christopher Robin in this endearing 2018 retelling of the classic Winnie-the-Pooh tale. When Christopher is visited by his childhood bear pal, the two embark on a journey to track down their old friends Tigger, Eeyore, Owl, Piglet, Rabbit, Kanga, and Roo — who all help Christopher rediscover the joys of life. The film also stars Jim Cummings, Hayley Atwell, Bronte Carmichael, and Brad Garrett.
5. Ever After: A Cinderella Story — Sept. 18
What's better than one Barrymore classic? Two, obviously. In addition to Never Been Kissed, Disney+ is adding Ever After to their lineup. The 1998 adaptation of the classic Cinderella tale stars Barrymore as Danielle, a modern version of the princess who must live with her evil stepmother (Anjelica Huston) and two stepsisters after the death of her father. Things in Danielle's life take a turn when she meets the dashing Prince Henry (Dougray Scott).
6. Magic of Disney's Animal Kingdom (Series Premiere) — Sept. 25
COVID-19 has altered summer and travel plans this year, so live vicariously through Magic of Disney's Animal Kingdom. Narrated by Josh Gad, the series gives quaran-streamers an all-encompassing backstage pass to two of Disney's most popular animal experiences: Disney's Animal Kingdom Theme Park and The Seas with Nemo & Friends at EPCOT in Florida. Dive into the animal care, operations, and imagineering that takes place at the Most Magical Place on Earth — all from the comfort of your couch.
Here's the full list of everything coming to Disney+ in September:
September 4
Ancient China from Above (Season 1)
D2: The Mighty Ducks
D3: The Mighty Ducks
Never Been Kissed
Strange Magic
Trick or Treat
The Wolverine
Mulan (Premiere)
Earth to Ned (Series Premiere)
One Day at Disney Episode 140 - "Alice Taylor: Studiolab"
Muppets Now Episode 106 - "Socialized" Season Finale
Pixar In Real Life Episode 111 - "Coco: Abuelita Says No Music"
Weird But True Episode 304 - "Germs"
September 11
Christopher Robin
One Day At Disney Episode 104 - "Amanda Lauder: Chef Chocolatier"
Weird But True Episode 305 - "Photography"
September 18
Coop & Cami Ask the World (Season 2)
Europe from Above (Season 1)
Ever After: A Cinderella Story
India from Above (Season 1)
Kingdom of the Mummies (Season 1)
Marvel Super Hero Adventures (Season 4)
Notre Dame: Race Against the Inferno
Oil Spill of the Century
Once Upon a Time (Season 1-7)
Soy Luna (Season 2-3)
Violetta (Season 3)
Wicked Tuna (Season 9)
One Day at Disney Episode 142 - "Dr. Natalie Mylniczenko: Veterinarian"
Weird But True! Episode 306 - "Trains"
September 25
Fancy Nancy: Fancy it Yourself (Season 2)
The Giant Robber Crab
Gordon Ramsay: Uncharted (Season 2)
Muppet Babies (Season 2)
Oceans
Port Protection: Alaska (Season 3)
Sydney to the Max (Season 2)
Wild Central America (Season 1)
X-Ray Earth (Season 1)
Magic of Disney's Animal Kingdom (Series Premiere)
Secret Society of Second-Born Royals (Movie Premiere)
One Day At Disney Episode 143 - "Ashley Girdich: R&D Imagineer Manager"
Weird But True! Episode 307 - "Venomous Animals"
This article was originally published on