Olivia Rodrigo Got A Parking Ticket After "Drivers License" & Her Reaction Is Gold
It's arguably a more important milestone than getting your driver's license.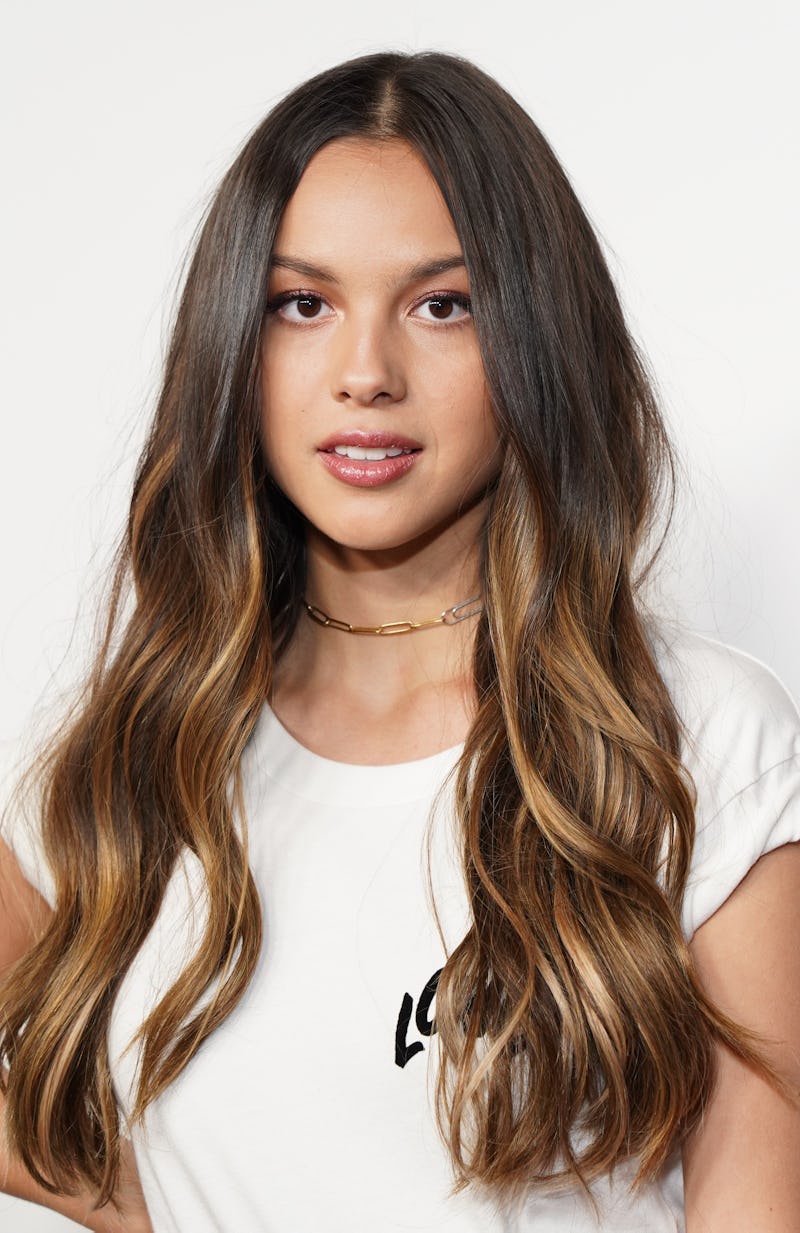 Rachel Luna/FilmMagic/Getty Images
Everyone celebrates passing the driving test but overlooks an equally life-changing milestone: your first ticket. Just a couple months after getting her "Drivers License" and releasing her No. 1 hit inspired by the experience, Olivia Rodrigo got her first parking ticket. And yes, she's aware of the irony. Driving isn't all about red lights and stop signs, you know.
Rodrigo posted about the hilarious coincidence on her Instagram Story on Sunday, April 11, sharing a photo of her actual parking violation from the City of Los Angeles, wrapped in a red and white envelope. "Damn this driving sh*t isn't all fun and games," she wrote. She didn't specify what she got her ticket for, but she was given a list of options for how to pay the fine. And she shouldn't have any trouble paying it off.
"Drivers License" was No. 1 on the Billboard Hot 100 for eight weeks, becoming just the seventh song to debut on top and stay there for that long—and breaking some Spotify records in the process. It even received Taylor Swift's stamp of approval after she commented, "I say that's my baby and I'm really proud," on Rodrigo's Instagram post, quoting her own mother. Now, Rodrigo's new single, "Deja Vu," is on the verge of smashing, and she's set to release her debut album on May 21. That driver's license sure paid off.
Speaking of Swift, while Rodrigo didn't share her exact violation, is it possible that she was simply too distracted by listening to Fearless (Taylor's Version) on repeat? Absolutely possible. On April 8, she teamed up with fellow singer Conan Gray to tease snippets from the new album before its release. For "You Belong With Me (Taylor's Version)," the pair re-created Swift's iconic "You ok?" scene from the original 2009 music video, while for "White Horse (Taylor's Version)," they acted out the song's lyrics in a purposefully cringe way, cowboy hats and all.
Swift reposted their teasers on her Instagram Story, and she officially adopted them in the process. "You ok? NO cause I sent my two kids Olivia and Conan my new version of You Belong with Me and THEY ARE SO CUTE IT PHYSICALLY HURTS ME," she wrote. Needless to say, it was a total dream come true for the Swifties, parking ticket be damned.