Sam Heughan Says His Support Of Scottish Independence "Is Not Anti-Anything"
"It's about having a bit of belief in ourselves again," says the Outlander star.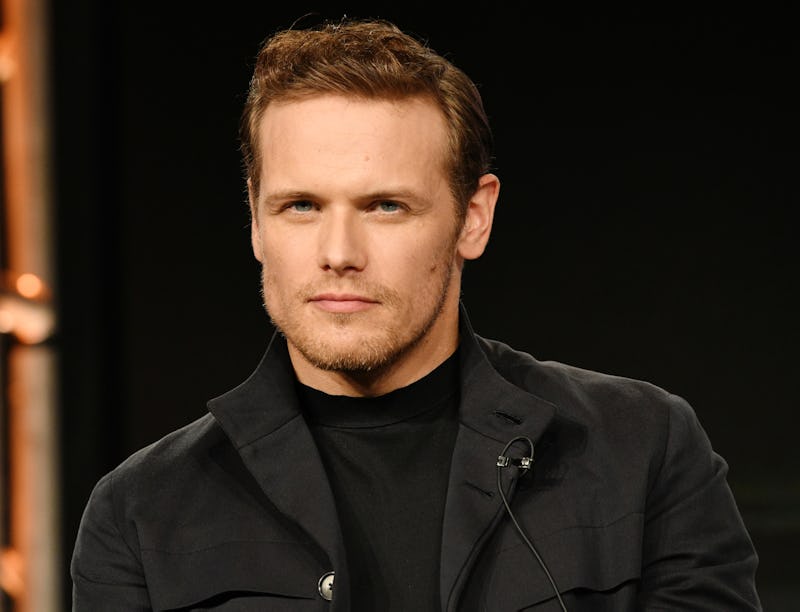 Michael Kovac/Getty Images for STARZ
Following delays due to the pandemic, Outlander season 6 resumed filming in Scotland earlier this year. For the series' starring actor Sam Heughan, the return to his native country helped him understand what an "incredible country it is." In a recent interview, Sam Heughan shared his support for Scottish independence and what made him love Scotland more.
Originally from Dumfries and Galloway, Heughan plays Scottish warrior Jamie Fraser in the historical drama series. Speaking on The Cultural Coven podcast (April 12), Heughan admitted that he previously felt Scotland was "twee," but it was working on the series that helped him appreciate his country.
"Growing up when we did, Scotland was stuck in a shortbread tin kind of world. It did feel kind of twee," he explained. "Certainly going to London and America...I never felt Scottish till I went to other places and people start seeing you as Scottish. But I tried to do what I think all actors try to do and immerse myself in another country and try to fit in. But then coming back to work on Outlander I just realised what an incredible country it is and how much I love it."
The actor's comments come amid recent discussions about a potential referendum on Scottish independence. Heughan, 40, praised Scotland for being "resource-rich" with its own culture and history. He also stressed that backing Scottish independence was "not about being anti-British."
"On the whole thing about independence and stuff, it's not about being anti-British at all," he said. "I'm very proud to be British, but I'm also extremely proud to be Scottish. It's such a great wee country and has a great opportunity. I'd love to see it work and to remain in Europe. It's how we're all going to survive... this world is going to survive if we work together."
"My desire for independence is not anti-anything. I feel we're a resource-rich country," he added. "It's about having a bit of belief in ourselves again. I want a neighbour, not a ruler."
Meanwhile, the sixth series of Outlander is currently back in production in Scotland following a long delay due to lockdown restrictions.