Love Island's Paige Reckons Her Signature Sunday Roast Would Impress Gordon Ramsay
"I think he would be like, 9/10 or 10/10."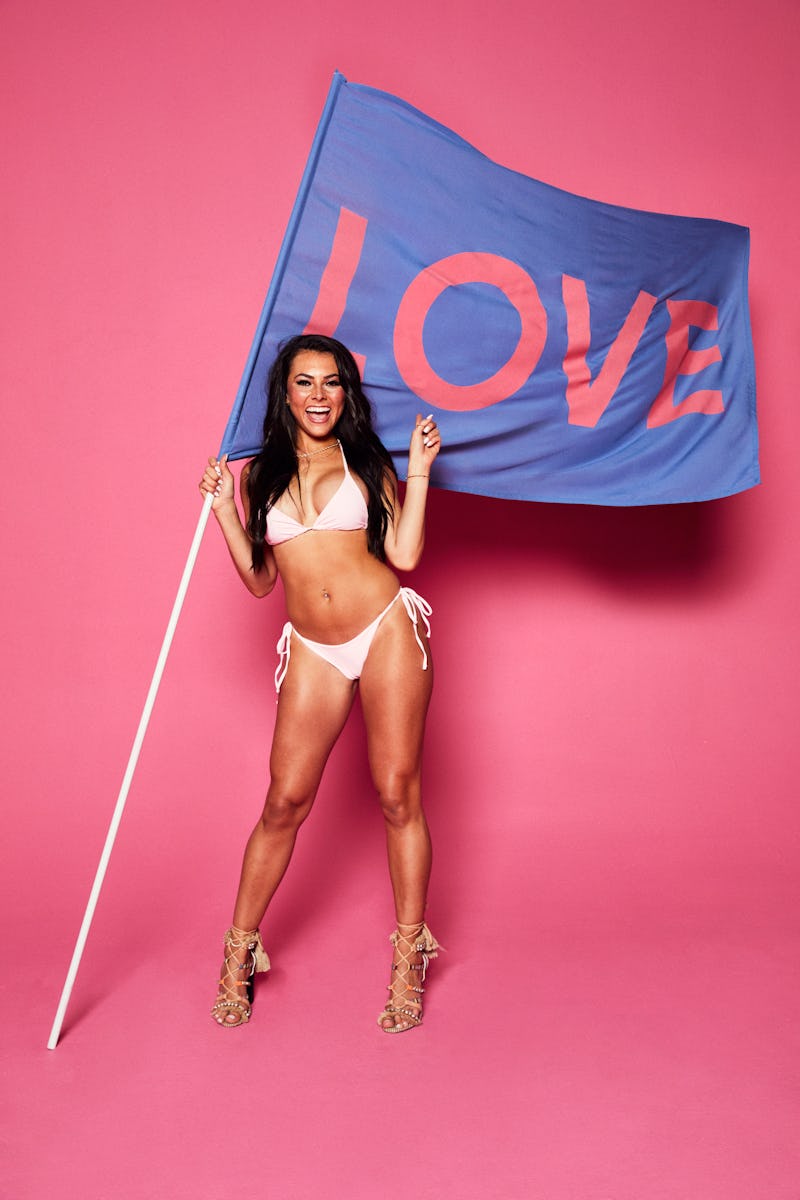 ITV
You know summer is officially here when Love Island is on. Starting June 6, fans will be introduced to a new set of singletons looking for love, this time in a fresh location. Still situated on the Spanish isle of Mallorca, this year's crop of romantic hopefuls will be living in a brand-new villa — including Welsh paramedic Paige Thorne. The first of this series' contestants to be revealed, the Swansea native is hopeful that she'll finally find "the one." Here's everything you need to know about Love Island's Paige Thorne, and what she plans on getting out of this experience.
What Is Paige's Job?
Graduating from university in 2019, the 24-year-old paramedic is living her best life in a job she "absolutely love[s]." In fact, she plans to go back to her role whenever she leaves the villa. Speaking to Radio Times, she said, "Fame is not something that I'm going in there for and it's not something that would be guaranteed."
On the off chance she's not saving lives, you can find her cooking a delicious meal. "I am a good cook and I'm quite mumsy, so I'll look after anyone that needs looking after," she said when asked what she'll bring to the villa. This year's islanders can look forward to a Sunday roast if Paige is in the kitchen, which she reckons Gordon Ramsey would be impressed by. "I think he would be like, 9/10 or 10/10."
What's Paige's Instagram?
Since being announced as the first contestant on Love Island 2022, Paige's follower count on Instagram is quickly rising. At the time of writing (May 30), Paige is currently sitting at over 3,000 followers. Prior to starring on the ITV dating show, Paige's Insta was full of snaps from nights out as well as holidays to some gorgeous places, including Cape Verde, Ibiza, and the Galapagos.
But, Paige isn't too worried about Instagram vs. reality. When asked what she would be doing to get Love Island-ready, she said, "I tried the hot girl, gym workout thing, but it's just not for me. I'm obsessed with cake and chocolate way too much to do it."
What Else Is There To Know About Paige?
Paige describes herself as being a bundle of "positive" and "bubbly energy," but has been struggling to find the perfect guy in Swansea. "There is just no one I can find, I've tried and there's just nobody there anymore," she said, adding that now was the perfect time for her to experience the Love Island villa life. "I need to break out and broaden my horizons and Love Island just brings everyone together for me," Paige explained. "I haven't got to go out and I haven't got to swipe. So, hopefully they can just come to me now!"
However, Paige is pretty content with her life — with or without a man. When asked how she won over producers to secure her space on the show, she had a straightforward answer: "I was basically getting ready for a night out and I think I said something along the lines of, 'I like my life, I'm a vibe, put me in there and see what happens.' And that was literally it — just a little 30-second clip and that was it."
Her expectations of love are high because "books and movies have just ruined love for me," but Paige does also get the ick pretty easily. When asked what gives her the ick in guys, she said, "So many things. I saw this guy today and he had trainers on, but you know when you can see the socks? He had like black trousers with the white socks and black shoes. It's the little things... I should chill out a little bit."
Love Island starts at 9 p.m. Monday, 6 June on ITV2 and ITV Hub. Episodes are available the following morning on BritBox.
This article was originally published on