Add These Paramount+ TV Shows And Movies To Your Must-Watch List This Fall
From dramatic Westerns to blockbusters you can't find anywhere else.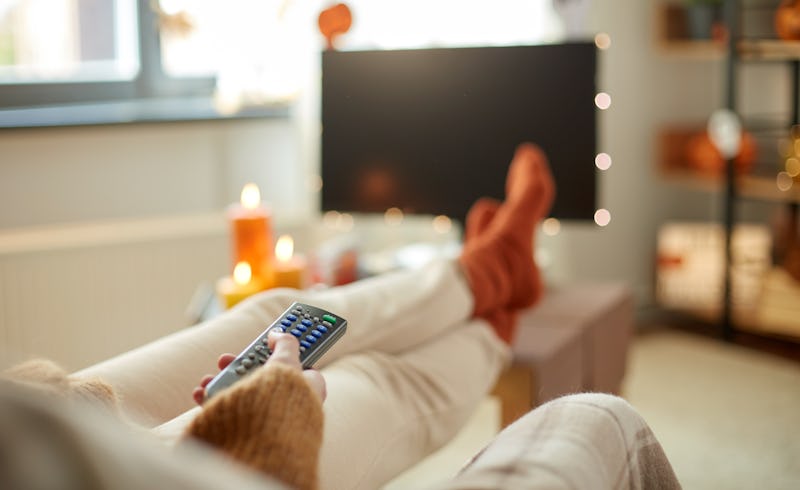 It's officially fall which means that the forecast is starting to look like there's a 100% chance of cozying up on the couch to tune into something good. Luckily, there's loads of new stuff to add to your watch list on Paramount+. From dramatic Westerns to blockbuster movies you can't find anywhere else, we've got a deep dive into what to stream on Paramount+ right now.
Must-Watch TV
Yellowstone
Dive back into the Dutton family drama on the ranch on November 15, when Season 5 premieres on Paramount+. Cowboy action set against the stunning backdrop of Montana's mountains... What more could you ask for? And don't forget your fix of fan favorite, ranch hand Rip Wheeler. IYKYK.
1883
Speaking of Western dramas, if you're obsessed with Yellowstone, you will love its prequel, 1883. Sharing the origin story of the Dutton family, this action-packed Western stars Sam Elliot as a very convincing rough and tough cowboy, and real-life lovers Tim McGraw and Faith Hill, who play James and Margaret Dutton, the great-grandparents of John Dutton, Kevin Costner's Yellowstone character.
Halo
Set in the 26th century, this original series based on the popular video game follows a showdown between humanity and aliens, known as The Covenant. With epic fight scenes and amazing visual effects, it's no surprise that this action-packed sci-fi show has some serious buzz.
Tulsa King
Love a mobster crime drama? Check out Tulsa King, the new series from Yellowstone's co-creator, Taylor Sheridan. Sylvester Stallone stars as a member of New York's Italian mafia who has been paroled after spending 25 years in prison, and not-so-surprisingly doesn't get a warm welcome home. His boss exiles him to Tulsa, where he literally kills as the new gangster in town.
The Offer
This 10-part series dramatizes the making of the classic film, The Godfather. It follows a fictional Albert S. Ruddy (played by Miles Teller from Top Gun: Maverick) as he navigates mafia tensions to create the famous flick. You'll love the old-school Hollywood 1970s glamour, the host of celebrities, and the behind-the-scenes drama.
Must-Watch Movies
The Lost City
Rom-com queen Sandra Bullock stars as a romance writer who is kidnapped by an eccentric billionaire (Daniel Radcliffe). The heartthrob cover model of her romance novels (Channing Tatum) tries to save her, but hilarity ensues when it quickly becomes clear that he's lacking any actual heroic skills. If you're not already sold on The Lost City, would you change your mind if we told you Brad Pitt makes an appearance?
Jerry and Marge Go Large
This offbeat comedy tells the story of a retiree (Bryan Cranston) who uses a mathematical loophole to win millions in the lottery and with the help of his wife (Annette Bening), shares the money to fix up his small town. Jerry and Marge Go Large will give you all the feelings; you'll laugh, you'll cry, and it's inspired by a true story, so you'll probably fall into a deep internet search afterwards, too.
Scream
If you're looking for a thrill, then the latest in the slasher film franchise will give you chills in all the right ways. Featuring fresh faces and loads of the original cast (notably Neve Campbell and Courtney Cox), Scream takes place 25 years after the original Ghostface began slashing teens. This time, there's a group of teens who find out secrets from the past. It's a bloody fun throwback, updated for 2022 fans.
Now that you've got your watch list, make sure you can stream them all. Paramount+ has a seven-day free trial for new customers, and it's only $9.99/month to subscribe.