Paris Hilton Addressed *That* Britney Spears Picture Conspiracy Theory
The heiress shared a new snap of herself and the pop star on Instagram, but fans had questions.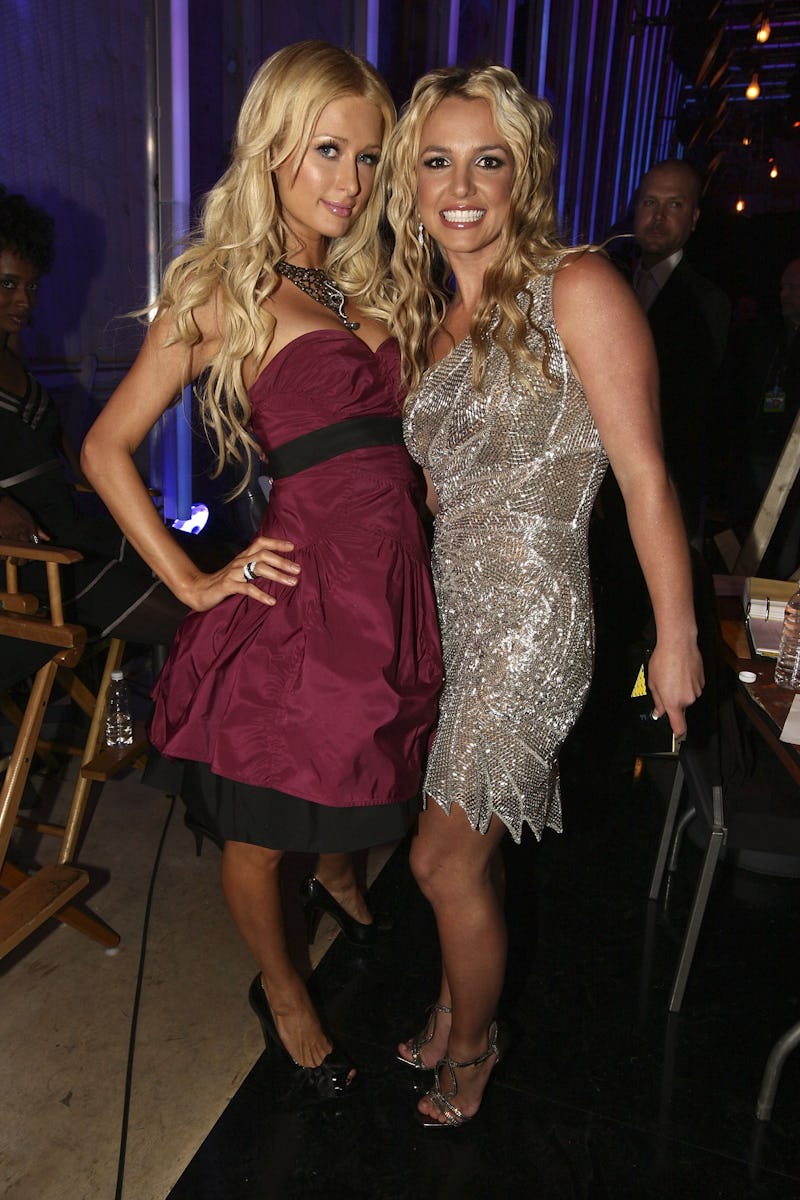 Christopher Polk/FilmMagic/Getty Images
In the ultimate nostalgic move, Paris Hilton surprised her followers by sharing a snap with close pal Britney Spears on Instagram. The pair were celebrating the birthday of Spear's longtime agent Cade Hudson, who also featured in the pic. But the excitement of seeing Hilton and Spears together again didn't stop some from theorising that the pop star had been photoshopped into the image, with many commenting just that under the snap.
Taking to the comments herself, Hilton addressed the queries. "To all of those asking, some of the photos were taken on an iPhone so they ended up being blurry," she explained, adding that a filter was applied to fix the issue, which can sometimes distort the image. "Didn't even want to dignify this with a response, but some of these conspiracy theories are absolutely ridiculous."
Hilton and Spears' latest photo served as a callback to the golden years of the noughties. Hilton, Spears, and Lindsay Lohan were famously papped together in 2006. Described by Hilton as the "Holy Trinity" when sharing the picture on Twitter in 2022, she recalled on her iHeartRadio podcast This Is Paris in 2021 that it was taken as the trio were harassed by paparazzi.
"We were walking to the car and all of a sudden got swarmed by tons of paparazzi. Just as we were walking to the car, that's when Lindsay came up. It was kind of awkward because we were having some drama," Hilton explained, highlighting that a video had circulated where Lohan claimed Hilton had "hit" her. The paparazzi asked Lohan about this, and she denied it.
"It was basically just, not admitting what she did. It was quite awkward," she added. "All of a sudden, I looked over, and she [Lohan] is in my car. We weren't getting along, so I was polite. It was really hard just to even get out of there, because I couldn't see just with all the cameras."