The 9 Best Peter Pan Movies Of All Time, From Peter & Wendy To Hook
The beloved character has made more than a few onscreen appearances.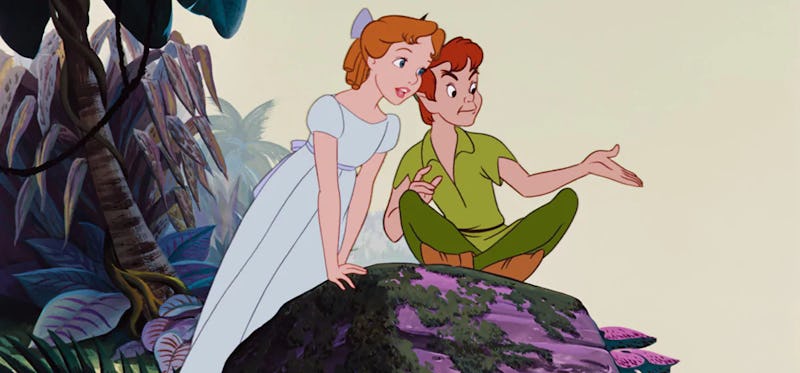 Walt Disney Pictures
Since author and playwright J.M. Barrie first told the story of Peter Pan in the 1904 stage play and subsequent 1911 novel, the boy who wouldn't grow up has gone on to become one of literature's most adapted characters. From novels and comic books, to television episodes and stage plays, to stage plays acted out on live television (the 2014 NBC special Peter Pan Live!), to homages and references (the 1987 vampire movie The Lost Boys, the 2004 film Finding Neverland), Peter Pan has popped up in practically every medium there is. But for the purposes of this list, we'll only be looking at movie adaptations that stay somewhat faithful to the original story.
Of course, faithfulness presents its own challenges, as the Peter Pan story itself is inherently problematic. The original work contains horribly problematic, caricaturistic depictions of Native Americans, as it presents them as fantasy creatures rather than as actual people (worse, adaptations have gone further to depict them as heathen "red men"). Some films handle the troubling source material better than others, but it's a problem that all adaptations must reckon with.
And they'll continue to do so: Hollywood is hardly pressing pause on the Never Land flicks. There's a live action film adaptation coming in 2022 called Peter Pan and Wendy, starring (among others) Jude Law as Captain Hook and Yara Shahidi as Tinker Bell — the first time a Black woman will play the role. So this list will expand further, but in the meantime there are still several classic takes on the story to keep you entertained.
Below, nine great (and not-so-great) Peter Pan adaptations.