The 16 Best Podcasts To Listen To On Road Trips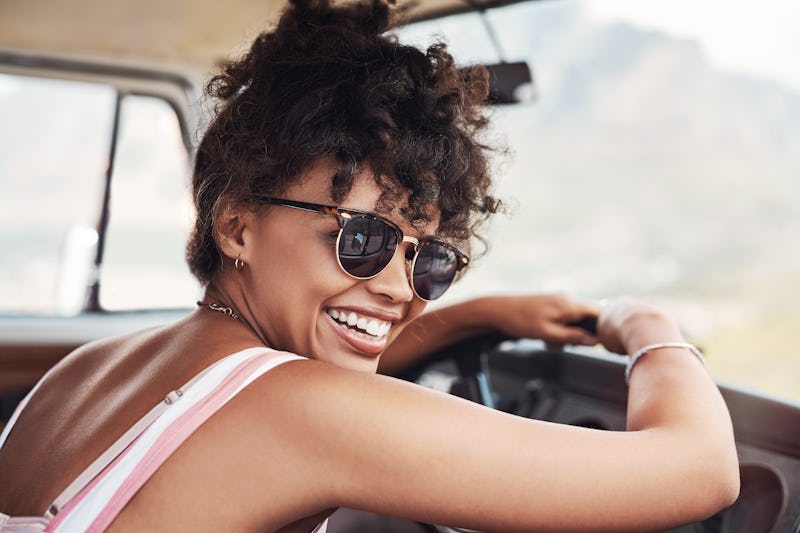 Dean Mitchell/E+/Getty Images
When you've got a long drive ahead of you, music isn't always enough. Podcasts are a road trip's best friend, and for good reason: a really well-done podcast can distract you for hours on end, keeping you engaged and simultaneously allowing you to drive safely for hundreds of miles. The only challenge, then, is finding enough quality podcast content so that you don't run out before you finish the drive.
The trick to most great podcasts is a compelling premise. Whether it's debunking theories around an unsolved murder, or exploring what goes on behind closed doors in another relationship, a good podcast helps you get closer to answering a question you've always wondered  — or maybe one that's never even occurred to you to begin with.
It can also help to have some variation with your listening content. If you enjoy true crime, you might want to add a helping of cultural analysis to your plate, or perhaps add some fiction to the docket as well. The more varied your podcast arsenal is, the more entertained you're guaranteed to be. You might enjoy yourself so much that you end up driving past your destination, just to get to the end of an episode. Crazier things have happened, after all — and you'll know this for certain once you get into some of these road trip-friendly podcasts.