Gaten Matarazzo's Prank Encounters Is Back, Despite All The Controversy
The jury's still out on a Season 3 renewal though.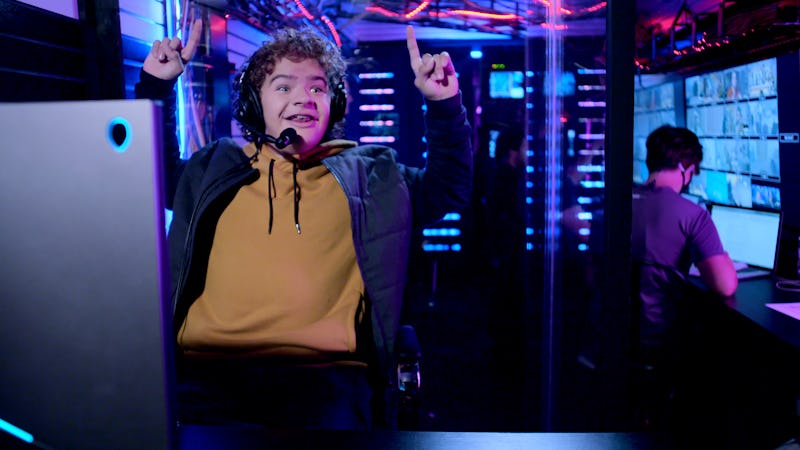 Netflix
The inaugural season of Gaten Matarazzo's Netflix show Prank Encounters sparked backlash even before its premiere in October 2019. Several took issue with its set-up: fooling unwitting, out-of-work subjects into believing they'd landed a job only to spend the day terrorizing them with an elaborate prank. TheNerdyMupton authored a lengthy post on the r/Netflix subreddit, writing that the show's premise "preys on vulnerable people looking for work" and is "egregiously lacking in human decency." Others threatened to cancel their Netflix subscriptions. "Yeah because when I get a new job to support myself. What I really want is some rich kid already making 100x more [than] me pranking my ass on tv for laughs," another detractor tweeted.
Nevertheless, the show was green-lit for a second season, premiering on April 1. In a statement defending the series, a Netflix spokesperson assured viewers that those who took part in Prank Encounters were never under the impression that they'd been hired full-time. "The pranks in Prank Encounters are spooky, supernatural, and over the top, and everyone had a great time," read the June 2019 statement, via Time. "All participants came in with the expectation this was a one-day, hourly gig and everyone got paid for their time." (Netflix declined to comment further when reached by Bustle at the time.)
Matarazzo also responded to the backlash on Instagram, echoing Netflix's statement that "those who participated were fully aware it was going to be a one-day gig going in" and that "when all was said and done, everybody was laughing and having a great time and everybody left the set happy and satisfied." He added that he appreciated seeing the "concern for these [participants] and their well-being," and that he hoped everyone had "as much fun watching the show" as they did making it.
With the controversy now in the rear view, will that be enough to land the show a third season? Netflix hasn't made any announcements either way, though critical reviews aren't very hopeful. In a Season 1 review for The Sydney Morning, Brad Newsome described Prank Encounters as being "even crueler" than other prank shows that "set out to terrify the people they're pranking." One of the biggest things Newsome took issue with is that the show "takes Gaten Matarazzo, the adorable kid from Stranger Things, and makes him the face of the cruelty, and makes him a fibber for pretending that he's calling every shot from inside a blacked-out van parked outside."
Meanwhile, a Daily Dot reviewer referred to Prank Encounters as "a riff on Punk'd" that "doesn't do anything to set itself apart" from Ashton Kutcher's early 2000s hidden camera series. The website's review, which awarded the first season two out of five stars, also called both the scare tactics and acting "pretty underwhelming." At press time, Prank Encounters' Season 1 Rotten Tomatoes audience score sat at 43% based on 82 ratings.
Perhaps the reception will shift in Season 2, but Netflix doesn't seem too concerned about it either way. Whether or not Prank Encounters returns for Season 3 will, as always, come down to how many viewers tune in — even if it's for a hate-watch.