Everything To Know About A Potential Pressure Cooker Season 2
Netflix has yet to renew the first-of-its-kind cooking competition.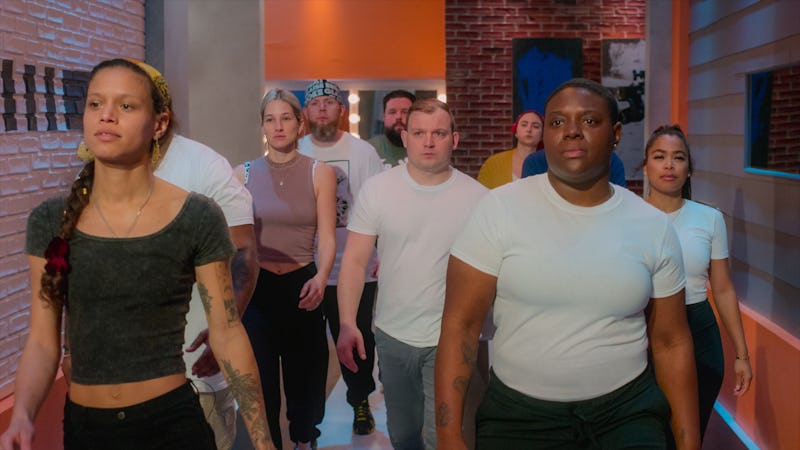 Courtesy of Netflix
The 11 professional chefs on Netflix's Pressure Cooker share more than just a kitchen. The new series, which premieres on Jan. 6, requires the cast to live with their rivals for several weeks inside a locked "fortress of cuisine." Then, throughout a series of high-stakes challenges, contestants are voted off the show. The ultimate winner walks away with an $100,000 grand prize. It's still unclear if fans can look forward to a second helping: Netflix has yet to renew Pressure Cooker for Season 2.
As you await an announcement, here's everything to know about a potential second season.
The Pressure Cooker Season 2 Cast
If Netflix renews Pressure Cooker, the cast likely won't be revealed until just ahead of Season 2's premiere. Every member of the inaugural group of competitors — who simultaneously serve as judges — has a culinary background, which ranges from business ownership to restaurant work. A couple have previously appeared on food shows, such as contestant Robbie Jester, who had winning runs on Guy's Grocery Games and Beat Bobby Flay. (His scampi dish bested one made by the celebrity chef in a 2016 episode.)
In an interview with his local newspaper, Jester explained a bit about the casting process and his experience on the show. The Delaware chef said he "got wind" of the show two years ago and applied in Fall 2021. Producers described it as a cooking competition in which contestants would live together for "a social component," but were otherwise vague on details.
"It was completely secret. We didn't know anybody. We didn't know we weren't being judged by celebrity chefs. Every day is a new day and a new set of challenges," Jester told the Delaware News Journal. "They did a really good job of keeping us separated and being secretive. It's very high-intensity and volatile. It's the hardest thing I've ever done."
The Pressure Cooker Season 2 Potential Premiere Date
If the show is renewed, it could return soon. For its reality shows, Netflix generally airs two seasons per year. In his Delaware News Journal interview, Jester said he found out he'd been cast in Spring 2022 and flew to Los Angeles shortly after for about 3.5 weeks of filming. If that short filming period is replicated for a potential second season, Pressure Cooker could reasonably return in the middle of 2023.
This post will be updated as more Pressure Cooker Season 2 details become available.