Bachelorette Star Quartney Says He Used To Be Bullied For His Name
Plus everything else to know about the Texas native competing for Katie's roses.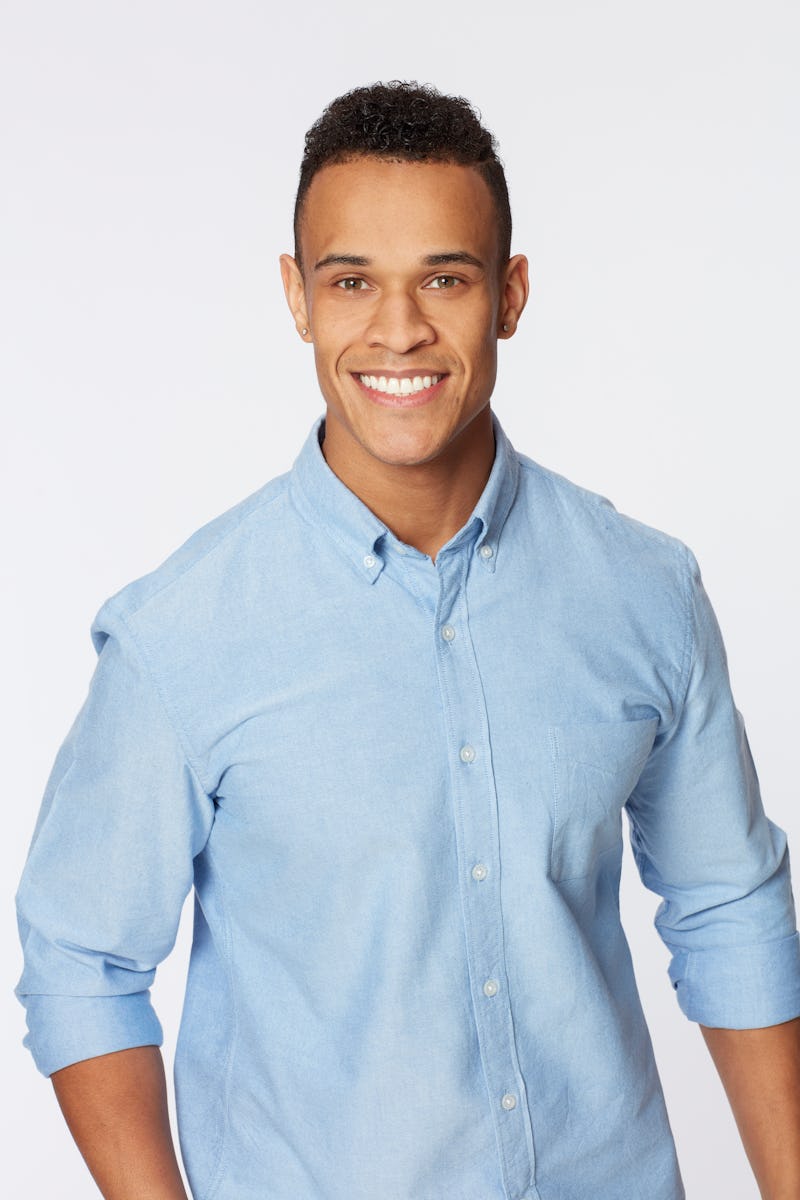 ABC/Craig Sjodin
A self-described "biology nerd" from Dallas, Texas, Bachelorette contestant Quartney Mixon knows what he has to offer. "Not to sound cocky, but I like to think I'm a great catch," he said in a Bachelorette deleted scene. "I'm in my prime. I've got my finances right, I care about myself, and other people. I have great values. I'm ready to do this. I just need somebody who's on that same wavelength as me, and I do believe Katie's on that wavelength."
In another unaired scene with Katie, the 27-year-old entrepreneur explained that he wanted to be in his prime and the best version of himself "before meeting the next girl." The fact that Katie said on the most recent After the Final Rose special she's also in her prime and looking for a partner is one of the things he "really liked about" her.
Quartney's ABC bio further describes him as a "compassionate, caring and honest man who is going to make romantic gestures that make his partner feel special, as well as provide security and consistent love at all times." Fun fact: He also loves to country line dance and his idea of a perfect nightcap is a robust bonfire with s'mores, music, and dancing. Here's everything else to know about Quartney.
Quartney's Job
The Bachelorette describes Quartney's job as "Nutrition Entrepreneur," but he actually has several professional roles. A 2019 graduate of Stephen F. Austin State University with a degree in molecular biology, he's now the owner of Iron Muscle Nutrition, which he noted was "one of the biggest new brands in Texas" in 2019. The "About Us" section of the company's website still says "Coming Soon," but they sell both a performance line and a top shelf line of health supplement products, including a nitric oxide booster, amino acids, thermogenic fat burner, and a pre-workout mix.
According to Quartney's LinkedIn, he's skilled in both science and business, and has been a self-employed medical device sales specialist since April 2020 via his Quartney Mixon LLC. Prior to that he worked as a sales representative for CPM Medical for about a year, and in October 2020, he also gave his brother a shoutout for helping him break into the insurance industry at The Mixon Agency.
Quartney's Instagram
On social media, the "faith-filled" Bachelorette contestant focuses on family, fitness, and religion. "Family's real important to me, especially with my siblings," he said in an ABC video, adding that he has an older brother, a younger sister, and a "little baby brother" who's 11. "We lost our mother about two years ago, and so we've really been the closest that we've ever been. They're my number one supporters which really gives me a sense of security that they're ready for me to find love."
Since his mom's January 2019 death, he's paid tribute to her several times in addition to showing support for his siblings. "It's been tough being open about the events that have occurred over the past few months," he captioned a March 2019 post. "2019 hit me and my family pretty hard, I love and miss my mom more than anything and would give anything to get her back. But it warms my heart knowing she's at peace and with God now. I can tell you that I wouldn't be finishing my degree if it weren't for her. I wouldn't know Jesus if it weren't for her, and I wouldn't be close to the man I am today if it weren't for her. Thank you for being the greatest person in the world to me and showing me my FULL potential. Love you always and I pray I make you proud."
Other posts show that Quartney has a dog named Leah, whom he called "the best gift" he's received since graduating. "She's been there through the highs and lows and I couldn't be more thankful for her," he captioned a May post. He's also recently shared his thoughts on social justice, including Black Lives Matter, George Floyd's murder, and police brutality. "This isn't the world I want my kids growing up in," he wrote in June 2020. "Racism, Discrimination, and even Segregation are still a thing, police brutality is still a thing. Awareness is the first step, progression is the next."
Quartney's Stance On Bullying
In the previously mentioned deleted Bachelorette scene, Quartney opened up to Katie about "getting bullied a little bit" while growing up in Texas. He explained that he was "a little fluffy back in high school," and was also teased for having "a girls' name," among other things. "And I had to deal with that," he said, applauding Katie for her behavior while competing on Matt James' Bachelor season. "Growing up getting through high school, I wish there were a lot more Katies around back then to just stick up for people like that.... And that's why I really like that about you."
What Quartney's Looking For
Quartney explained in his ABC bio that he's in search of a woman who is "outgoing, ambitious and like-minded when it comes to his religious beliefs," which are "very important" to him. The number one thing he's looking for is "someone to be an amazing mother to his future children," and his goal in life is "to leave behind a legacy, and he needs a partner who will stand side by side with him and build an empire."