The Real Reason Selena Gomez Hid Her Love Of Friends For Years
And her biggest Wizards Of Waverly Place regret.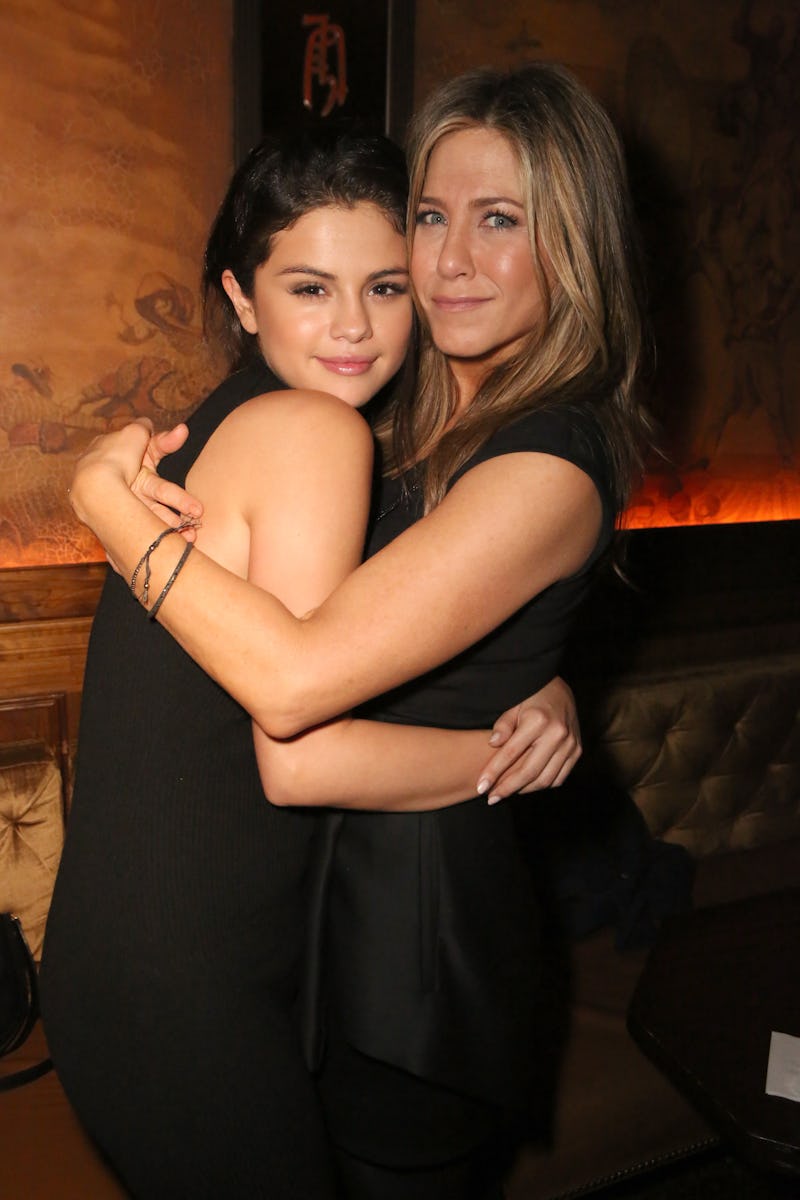 Ari Perilstein/Getty Images Entertainment/Getty Images
For fans of the Disney Channel comedy Wizards Of Waverly Place, lead star Selena Gomez will forever be known as Alex Russo. In a recent interview, the actor opened up about her time working on the much-loved series, disclosing that the hit sitcom Friends is what inspired her portrayal of the young wizard. However, the actor had to be "annoyingly shy" about her love of the '90s favourite.
Appearing on the podcast Wizards Of Waverly Pod, Gomez's former co-star David DeLuise (who played her onscreen father, Jerry Russo) praised the actor's "impeccable" comedic timing while filming the Disney original. "You guys were so clever and funny so young," DeLuise gushed, before revealing that Gomez had previously told him: "Don't tell anybody, but I've watched every episode of Friends."
"I guess you weren't allowed to watch Friends or something?" DeLuise asked. "But I was just going to say, you were very influenced by them, right?"
Acknowledging that she was "one thousand percent" inspired by the '90s sitcom, Gomez added that she didn't "know why" she used to be so coy about her love of Friends. "It triggered certain people. I just had to be annoyingly shy about it," she recalled, before revealing that she has since "had the opportunity to meet" many of the Friends cast and still freaks out "to this day."
During the podcast, which is hosted by DeLuise and Jennifer Stone (aka Harper Finkle), the Only Murders In The Building star also shared that one of her biggest regrets is "not staying in touch" with the Wizards Of Waverly Place cast — which also includes Jake T. Austin (Max Russo), Maria Canals-Barrera (Theresa Russo), and David Henrie (Justin Russo), who she appeared on the series with between 2007 and 2012.
"I felt ashamed of the decisions that I made," the actor explained. "I didn't want you guys to see me in the state that I was in because A: you would have told me the truth which terrifies me; and B: I didn't want to let you down."
As for her time filming the Disney sitcom, Gomez also disclosed that she felt "safe," adding: "that's a really hard thing for me to feel and I know that you guys love me for me. … You guys genuinely loved me and that's all I could have asked for. The unconditional trust and bond we had I miss so much."