Everything We Know About Station 19 Season 5 So Far
From the cast to premiere date.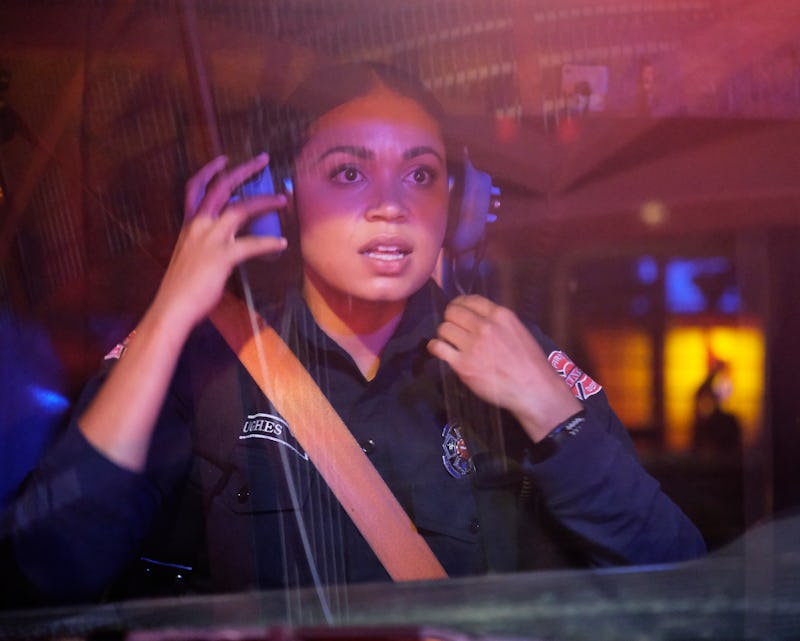 Ron Batzdorff/ABC
After much speculation , ABC confirmed in May that Grey's Anatomy will return for Season 18. With the announcement came news that Station 19 has also been renewed for Season 5 — only natural, considering the shows share a universe and are very interconnected.
The showrunner of both series, Krista Vernoff, turned Station 19 into must-watch TV for Grey's fans by instituting almost weekly crossovers. "The best experience is going to be to watch both [shows]," Vernoff previously told Variety. "You're going feel like you got more stories if you're watching both — like you have a more complete world."
But it's not the crossovers alone that helped secure Station 19 another season. According to Deadline, Station 19 also performed really well for ABC this year, as it was the network's second highest-rated scripted series after Grey's.
The connections between the two shows are likely to continue now that both have been renewed for at least one more season. Here's what we know about Station 19's fifth season so far.
Station 19's Season 5 Premiere Date
If Vernoff wants to continue her weekly crossovers between Grey's Anatomy and Station 19, the shows will likely return together this fall. Grey's typically airs towards the end of September, so we may be able to expect a Sept. 23, 2021 return date in its usual Thursday slot. Station 19 will also likely keep its 8 p.m. time slot, allowing their storylines to run seamlessly into Grey's at 9 p.m.
Station 19 Season 5 Cast
There haven't yet been any official cast announcements for Season 5, but with Carina DeLuca and Maya Bishop getting married at the end of Season 4, Carina will likely be an even bigger presence in Season 5. (Actor Stefania Spampinato, who plays Carina, was already made a series regular for Season 4.) There's also potential for firefighter Theo Ruiz to be a bigger character in Season 5, since Victoria Hughes just can't stop crushing on him.
That romance will cause drama for several characters, like Dean Miller, who is secretly in love with Vic, and Travis Montgomery, whose husband died as a result of Ruiz's bad call. Speaking of Travis, his crush Emmett Dixon may be around more too if Travis can ever buck up the courage to tell Emmett how he really feels.
Station 19 Season 5 Trailer
There's no trailer yet for Season 5. The trailer for Season 4 was released about a month and a half before Season 4 started, so fans can likely expect a teaser around August. This post will be updated as more details become available.