So Many Of Your Favorite Writers Are On Substack
From Roxane Gay to Samantha Irby.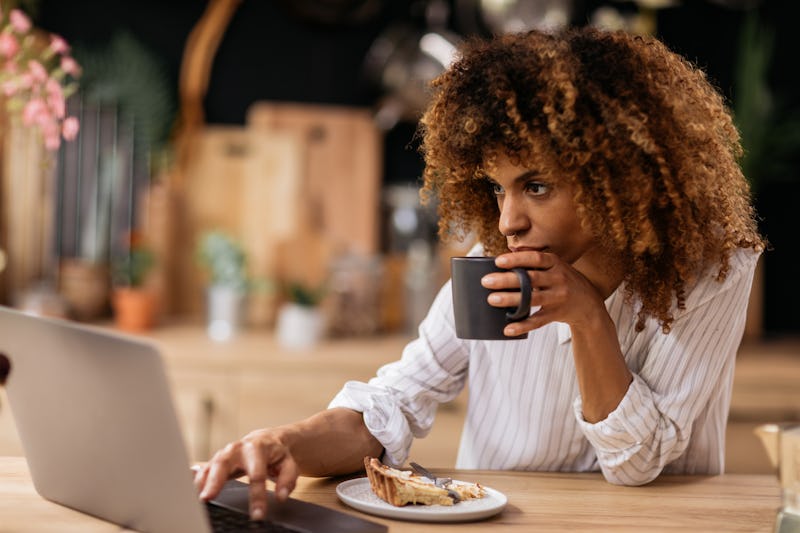 humanmade/E+/Getty Images
Buttondown. TinyLetter. Mailchimp. A person who wants to start their own email newsletter has never had more options to choose from. If you've been wondering how Substack works for writers and readers, or whether you should subscribe to a newsletter or start your own, you're in luck. We've got everything you need to know about the free email newsletter service right here.
The subject of a recent New Yorker longread, Substack is a relative newcomer to the email newsletter field. Founded in 2017, the service allows writers to compose and send out their own newsletters. Writers can choose whether to offer up all of their posts for free or put some or all of them behind a paywall, with Substack subscriptions costing anywhere from $5 to $50 per month.
So why would you want to write on Substack? Unlike other services, which charge monthly fees depending on the size of your mailing list, Substack does not charge any monthly or yearly fees to maintain a newsletter. Instead, it takes a 10% share of subscription revenue, regardless of how many subscribers the writer has.
But should you start your own Substack newsletter? If you want an easy way to keep in touch with busy friends and relatives during the pandemic, a free Substack may be right for you. On the other hand, if you've got a big social media following and are looking for a way to diversify your income, encouraging your followers to sign up for a paid subscription could be the right choice.
Here are the best Substacks to subscribe to in 2021: