Taylor Swift Encouraged Fans To Vote Early While Calling Out Donald Trump
"He is WELL AWARE that we do not want him as our president."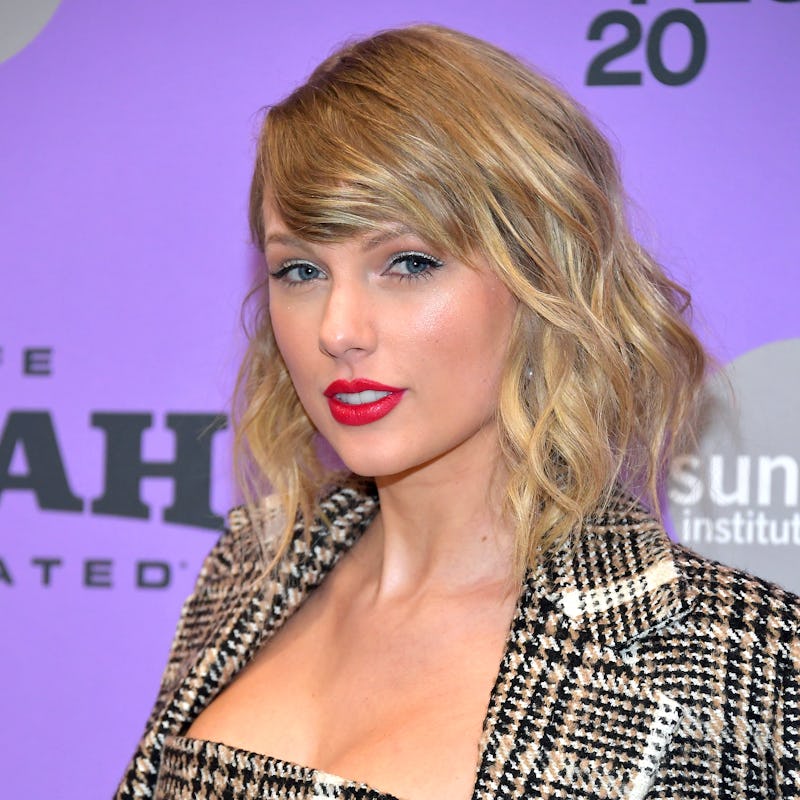 Neilson Barnard/Getty Images Entertainment/Getty Images
In the latest instance of using her social media microphone for political activism, Taylor Swift called out Donald Trump for dismantling the USPS in a Saturday, Aug. 15 tweet. "Trump's calculated dismantling of USPS proves one thing clearly: He is WELL AWARE that we do not want him as our president," she wrote for her nearly 87 million followers in reference to Trump's opposition to funding the United States Postal Service. "He's chosen to blatantly cheat and put millions of Americans' lives at risk in an effort to hold on to power."
The 10-time Grammy winner continued, "Donald Trump's ineffective leadership gravely worsened the crisis that we are in and he is now taking advantage of it to subvert and destroy our right to vote and vote safely. Request a ballot early. Vote early."
Given health and safety concerns related to the ongoing coronavirus pandemic, more voters than usual are expected to rely on mail-in voting to safely cast their ballots in November. Although POTUS' claims of mail-in voting fraud are largely unfounded, according to NPR, he nevertheless directly linked his vow to block congressional Democrats' proposed $25 billion funding request to Americans' ability to cast their ballots by mail, in an Aug. 13 Fox Business interview.
"They need that money in order to make the post office work, so it can take all of these millions and millions of ballots," he said. "If they don't get those two items, that means you can't have universal mail-in voting because they're not equipped." (House Speaker Nancy Pelosi countered to MSNBC that the USPS' bipartisan Board of Governors — all of whom were Trump appointees — proposed the much-needed $25 billion figure.) During an Aug. 14 press conference, Trump told a Fox News reporter, however, he'd be open to considering additional funding for the USPS if Democrats "give us what we want," according to Politico.
On Aug. 13, White House Deputy Press Secretary Judd Deere confirmed to NBC News that Trump has requested an absentee ballot in order to cast his Florida primary election ballot via the U.S. Postal Service. "The President supports absentee voting, not universal mail-in voting, which contain several safeguards that prevent fraud and abuse," Deere said by email, per NBC.
This is hardly the first time Swift has spoken out against Trump. In May, the singer accused him of "stoking the fires of white supremacy and racism" for his entire presidency, vowing to vote Trump out in November. For those wishing to join Swift's mail-in voting campaign to accomplish that goal, The Cut compiled a list of ways to help the USPS amid Trump's potential funding blocks. Among the outlet's tips: call your representatives, buy some stamps, and push for more ballot drop-off boxes.