The Juiciest Spoilers From Tenet, Summer's Most Controversial Film
Because who really wants to go to the movie theaters?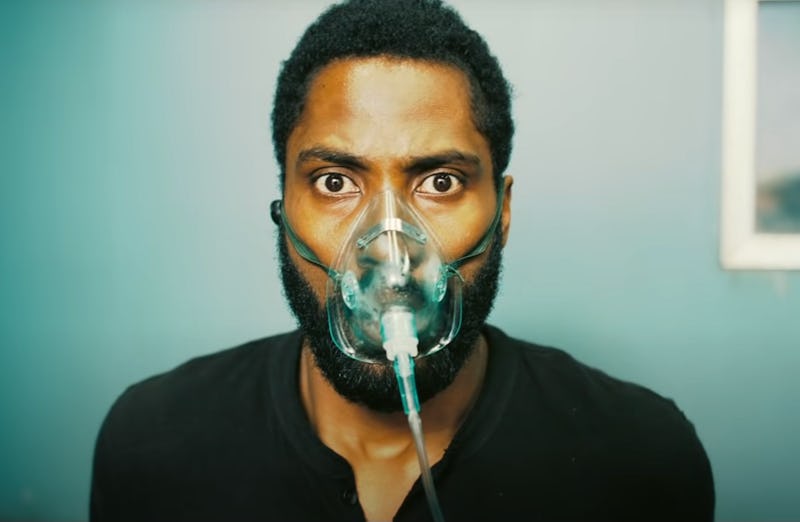 Christopher Nolan's at it again. Early reviews for Tenet — which is only available to watch in theaters — are out now, and by all indications, Nolan is doing what Nolan does best: taking audiences' expectations and shoving them right back in their face. Big twists are a Nolan trademark — take his other films like The Prestige, Memento, or Inception — and even the early trailer for Tenet suggests that the film won't be any exception.
While many are content to wait and experience the film without spoilers, others might be tempted to see what all the hype is about. (Or what Robert Pattinson's character's deal is, at the very least.) So for the curious — or those who simply don't comfortable going to the movie theater to watch the film — here's four of the juiciest spoilers for Tenet, according to the early reviews. Plus a little help from Wikipedia.
Major spoilers for Tenet ahead.
Did you get all that? No worries if you didn't — Nolan films are puzzle boxes, and the best way to solve a puzzle box like Tenet is to spend time with it yourself. That said, there are loads of other little details and cinematic callbacks and payoffs hidden throughout the movie that should make Tenet a fun re-watch.