The Best Christmas Films On Disney+ UK
Home Alone, the Santa Clause trilogy, and much, much more.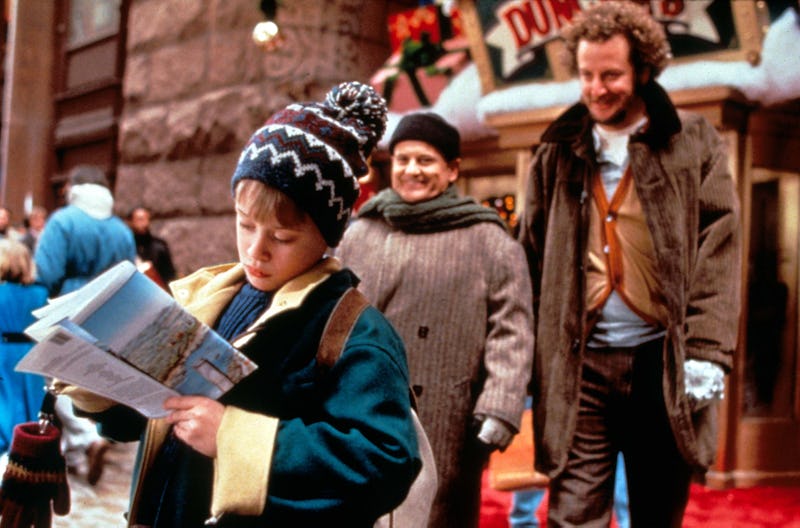 Moviestore Collection/Shutterstock
As the festive season draws ever closer, now feels like a perfect time to settle down and get lost in some great Christmas movies. But where do you begin? Well, if you're a Disney+ UK subscriber, you're in luck, because nestled within the platform's extensive library of magical content is a whole host of seasonal flicks. And, to give you a head start on your next yuletide streaming sesh, I've gathered together a list of the best Christmas films on Disney+ UK so save you from scrolling.
Navigating through the streaming service this Christmas, you're sure to discover something to suit your tastes. Disney+ has some good old fashioned classics as well as newer, more modern offerings, too. Some of the highlights to look out for on the platform include the sixth instalment of the Home Alone franchise, the Santa Clause trilogy, The Muppets' retelling of Charles Dickens' A Christmas Carol, a Tim Burton-directed animated-musical spectacular, and much, much more.
So, put on those winter PJs, pour yourself a warm cup of cocoa, and get ready to ramp up the festive cheer with the delightful selection of feel-good Christmas films currently available to stream on Disney+. The very best of which can be found below. Enjoy.
This article was originally published on