Ariana Grande, Snoop Dogg & More Star In Mariah Carey's Magical Christmas Special
Even Roc and Roe make an appearance.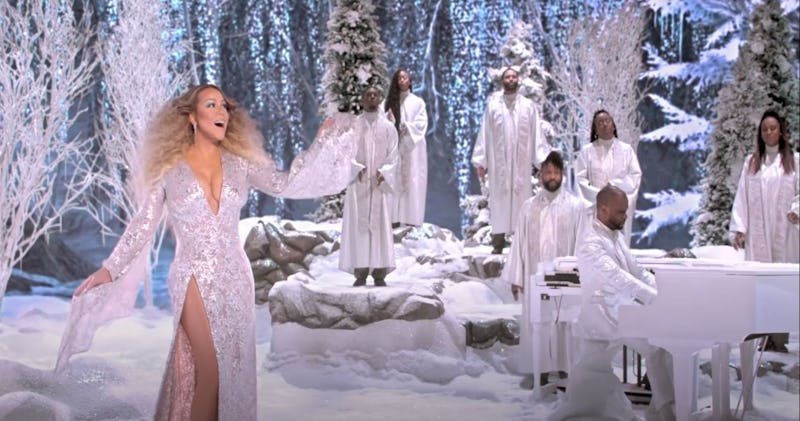 A Christmas special just wouldn't be a Christmas special if it didn't have a metric ton of celebrity guest appearances. And when you're Mariah Carey hosting your own Christmas special (which premieres on Apple TV+ on December 4), you'd better believe the ensemble is going to be absolutely star-studded. The cast of Mariah Carey's Magical Christmas Special is filled with pop stars, comedians, and even members of Carey's own family.
Carey and her co-stars are coming together to help tell a thoroughly modern Christmas story. As Tiffany Haddish — who narrates the special — explains, it's pandemic 2020 and Santa is in crisis because it seems like the world is in severe lack of Christmas cheer. Enter Santa's bestie, Carey, and her crew to bring Christmas cheer back to the dreary world by doing what they do best: singing and dancing and dazzling audiences everywhere. Read on for more about the cast.