Downton Abbey & This Is England Stars Will Feature In New BBC Drama The Gallows' Pole
Shane Meadows is penning a Yorkshire-based period drama that'll be full of famous faces.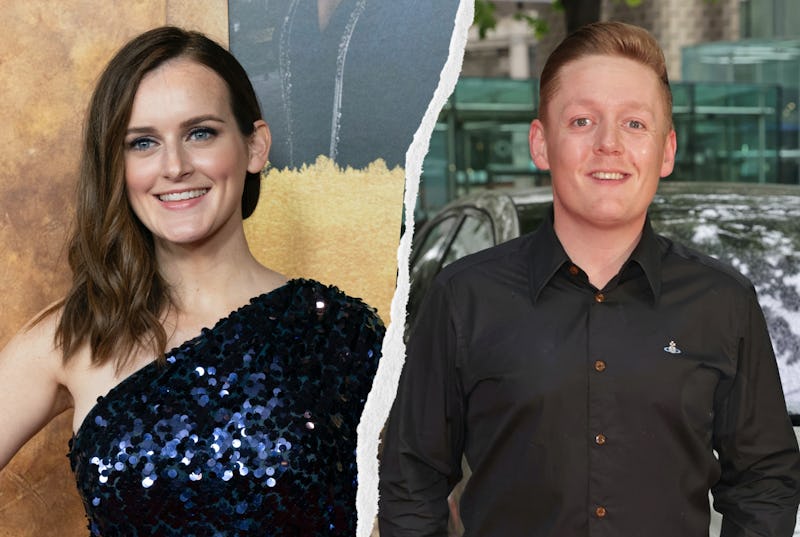 Pacific Press/LightRocket/David M. Benett/Getty Images
Based on the novel by Benjamin Myers, the BBC's forthcoming drama The Gallows Pole depicts the incredible true story of a revolutionary criminal enterprise in 18th century Yorkshire. The new series arrives from famed filmmaker and screenwriter Shane Meadows, most famous for his work on This Is England, among other notable projects. If you're keen to discover more about the BBC drama, here's everything we know so far about The Gallows Pole.
What's The Plot Of The Gallows Pole?
The Gallows Pole is adapted from Benjamin Myers' novel of the same name and tells the remarkable true story of David Hartley and the Cragg Vale Coiners, two weavers who began making illegal and counterfeit gold coins to distribute wealth among their own community.
A BBC synopsis of the upcoming drama reads, "Set against the backdrop of the coming industrial revolution in eighteenth-century Yorkshire, the compelling drama follows the enigmatic David Hartley, as he assembles a gang of weavers and land-workers to embark upon a revolutionary criminal enterprise that will capsize the economy and become the biggest fraud in British history."
Who's In The Cast Of The Gallows Pole?
The Gallows Pole cast was announced on September 8, 2021, and features a number of well-known stars. This Is England actors Michael Socha and Thomas Turgoose have been announced, alongside Downton Abbey stars Sophie McShera and Cara Theobold and Brassic's Anthony Welsh
Also appearing in the series are George MacKay (1917, Captain Fantastic), Tom Burke (Mank, The Souvenir), Yusra Warsama (Castle Rock), Eve Burley (Secret State), Nicole Barber Lane (Hollyoaks), Samuel Edward-Cook (Peaky Blinders), Joe Sproulle (The A Word), Adam Fogerty (Legend), Fine Time Fontayne (How We Used to Live).
When Does The Gallows Pole Air?
As news of the series has just been announced and the show is still currently filming in Yorkshire and Nottinghamshire, a release date for The Gallows Pole is yet to be confirmed.
What Else Is There To Know About The Gallows Pole?
Speaking of the new series, Shane Meadows described The Gallows Pole as "an incredible true story" and one that is "little known" outside of Yorkshire. "I've never made a period drama before so I'm absolutely buzzing, and to be doing it with Piers at the BBC, his incredible team," Meadows added.
Elsewhere, the BBC's drama commissioner, Piers Wenger, described the drama as "destined to feel utterly of the moment," and praised Meadows as being "one of the most utterly British, unmissable filmmakers that we have," Radio Times reports.
This article was originally published on