This New Netflix Show Is Basically One Big New Girl Reunion
Nick Miller won't be the only familiar voice.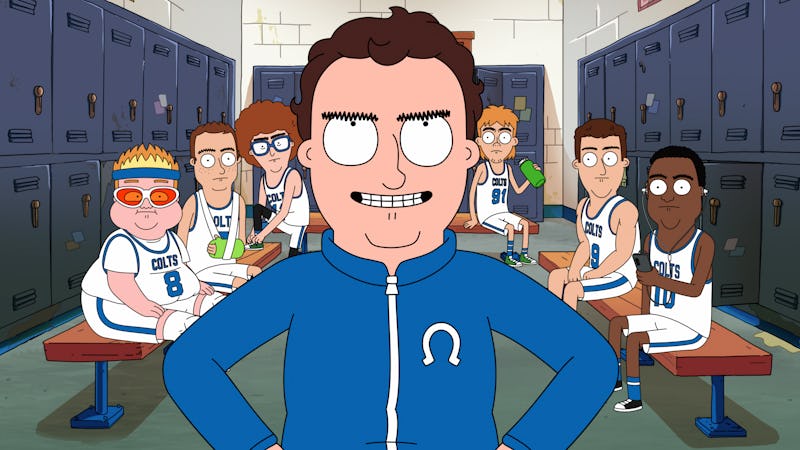 Netflix
Nick Miller won't be the only familiar voice in Netflix's new animated series Hoops. New Girl alums Max Greenfield (Schmidt), Hannah Simone (Cece), and Damon Wayans Jr. (Coach) all pop up in the Hoops voice cast, which is led by Jake Johnson as Coach Ben Hopkins. But there are also a number of other actors in the show who appeared on New Girl in some capacity.
Rob Riggle, for example, appeared in three New Girl episodes as Big Schmidt, while Ron Funches made an impression as a man who interrupts Winston's date by singing love songs. Cleo King, who plays the high school principal in Hoops, also showed up on New Girl as Sergeant Dorado. "I had fun on that show!" the actor said during the Hoops panel at Comic-Con@Home 2020. "I had a great time. I got to play a hard-ass!"
Johnson responded, saying that her cameo was what led to King getting cast in Hoops. "When we were looking for this part, I remembered you in New Girl crushing it," he said.
Even Hoops creator Ben Hoffman had a one-episode arc in New Girl as a guy named Sherman. All that's missing is Zooey Deschanel and Lamorne Morris, though that may have been a little too on the nose.
Here's everyone you can expect to see.