The Most Anticipated Debuts Of 2021, From Detransition, Baby To Of Women And Salt
They'll keep you reading all year long.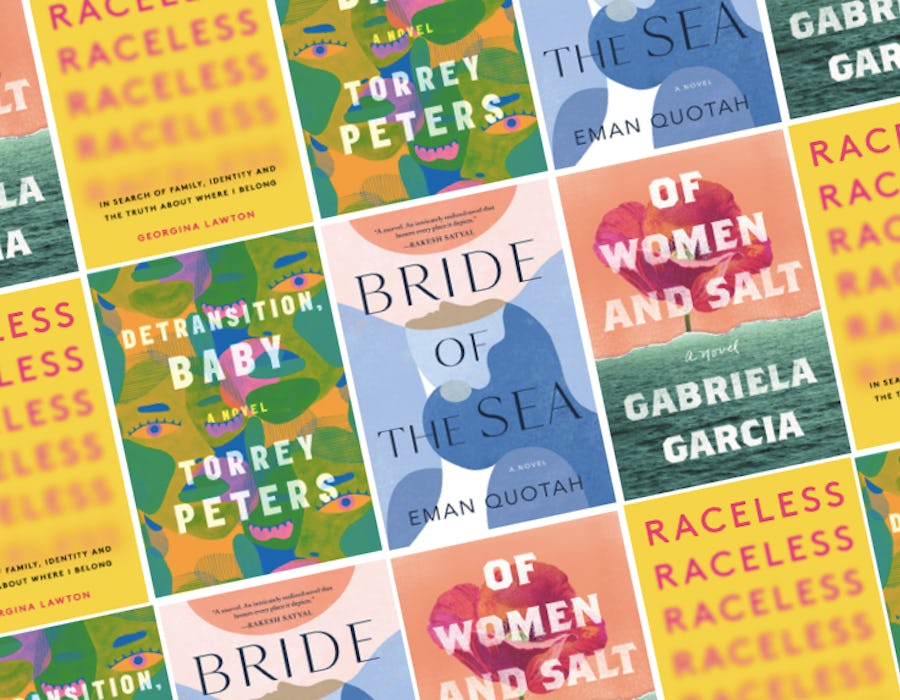 The new year is finally here, and it's bringing lots of debut authors to your bookshelves. The most anticipated debut books of 2021's first quarter include plenty of literary novels, passionate retellings, and poignant memoirs.
No matter what you enjoy reading, the first three months of 2021 have many great reads from new authors you're sure to love. For nonfiction fans, there's Elizabeth Miki Brina's Speak, Okinawa and Georgina Lawton's Raceless, both of which untangle the authors' complex family histories. True-crime fans should check out Elon Green's The Last Call, which tells the gripping story of a serial killer who targeted New York City's gay community in the 1980s and '90s.
In fiction, the first quarter of 2021 brings ambitious new stories from debut voices. If family sagas are your thing, then Torrey Peters' Detransition, Baby, Diane Wilson's The Seed Keeper, and Gabriela Garcia's Of Women and Salt are the right reads for you. YA fans have Mahogany L. Browne's Chlorine Sky and Crystal Maldonado's Fat Chance, Charlie Vega on the horizon, and speculative fiction readers can look forward to S.B. Divya's Machinehood and C.L. Clark's The Unbroken.
Here are the most anticipated debut books from the first quarter of 2021:
We only include products that have been independently selected by Bustle's editorial team. However, we may receive a portion of sales if you purchase a product through a link in this article.
This article was originally published on