9 Unintentionally Creepy Kids Shows From The '90s & '00s
Because I *still* have nightmares about Rosie & Jim.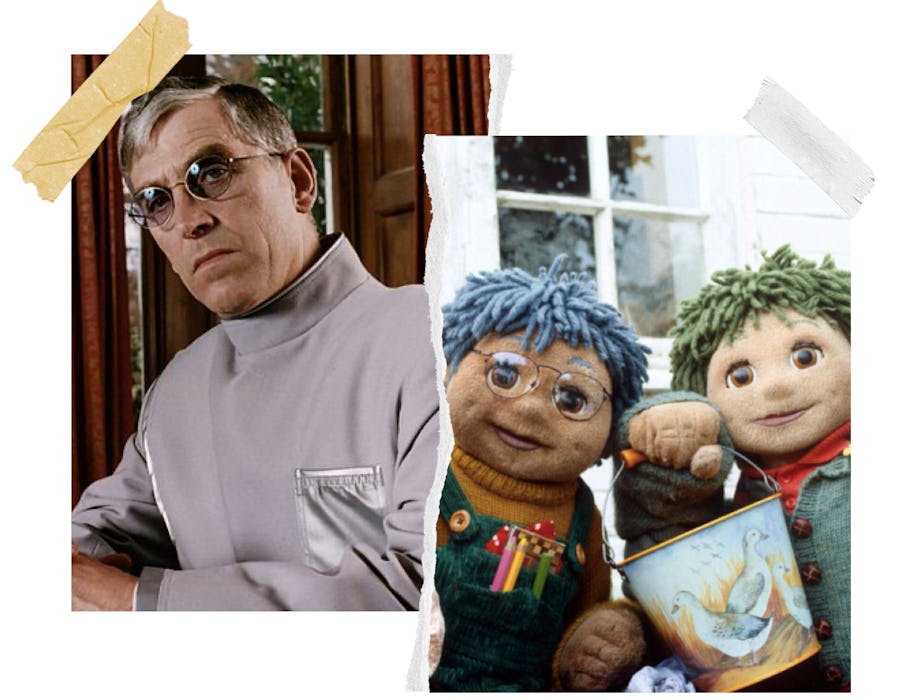 With spooky season well and truly upon us, kicking back to enjoy some of the creepiest films and TV shows from years gone by is the perfect way of getting into the Halloween spirit. During this time of year, many of us tend to retreat to spooky favourites including the likes of The Nightmare Before Christmas, Halloween and Hocus Pocus, to name a few. But, if you cast your mind back to the 1990s and 2000s, you'll soon recall that British television had some truly chilling shows on offer, whether they were intended to be or not.
Some of the creepiest British TV shows to have aired throughout the '90s and '00s included a Russel T Davies-penned black magic mystery, a demonic headmaster, Australian supernatural forces, unintentionally terrifying puppets, an animated woodland bloodbath, among others.
If you fancy revisiting some of these frightening TV favourites from the past, you can take a stroll down memory lane with the list below and rediscover some of the scariest shows from the 90s and 2000s, which, to this very day, are creepy AF. For the really brave among us, some are even still available to watch online, so make note if you want to crank Halloween 2021 into high gear.