All The Actors Rumoured To Play The Next Doctor Who
Here's everything we know about who might be taking over the Tardis.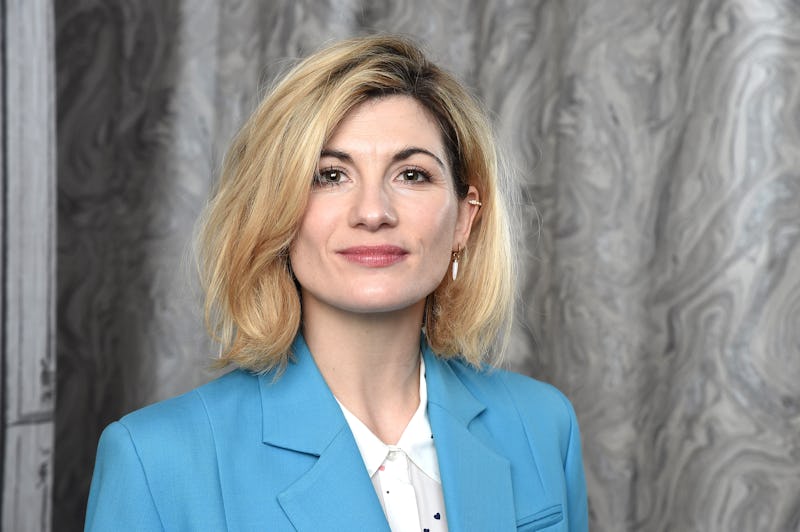 Gary Gershoff/Getty Images Entertainment/Getty Images
Jodie Whittaker confirmed she'd be leaving Doctor Who in 2022 alongside showrunner Chris Chibnall. The thirteenth Doctor has been with the franchise since 2017 and, following a six-episode series in late 2021, two specials planned for 2022, and a final, feature-length adventure to mark the BBC's centenary, she'll be handing back the keys to the Tardis for good. Announcing her exit, the actor said "I don't think I'll ever be able to express what this role has given me. I will carry the Doctor and the lessons I've learnt forever."
Ever since, fans have been trying to work out which actor will play Doctor Who next and with reports that the change is going to be "radical", speculation is reaching fever pitch. But who will play the next Doctor Who?
Well, while nothing is confirmed yet, we do know who Whovians are most keen to see take up the mantle. The Radio Times carried out a poll and, of the 10,000 responses they received, 20% went for Good Omens actor Michael Sheen. Having voiced the villainous House in season six of the show, Sheen is already connected to the world of Doctor Who without his face having appeared onscreen. Next on the list was the IT Crowd's Richard Ayoade, with 15%.
I May Destroy You creator and actor Michaela Coel has also been thrown into the mix, as has Love Actually's Kris Marshall. In fact, the Marshall rumours date back to 2017, with The Sun reporting that he was speculated to replace Peter Capaldi before Whittaker took on the role. With potential connections to the show, he could be the next owner of the Tardis.
After the success of It's A Sin, Digital Spy speculated that Years & Years singer Olly Alexander could be in the running to take over from Whittaker. However, speaking on Radio 2 in April, they said "I mean, it's an amazing role, but I don't know... I mean, it's a really great rumour but I don't think I'm going to be doing it this year." When rumours started to resurface in June, Alexander's agent Martha Kinn responded and put the speculation to bed in a hilarious way. "Even though Olly is often contacted by Cybermen, I'm afraid I have to exterminate this speculation. As nice as it is to see interest in this story regenerate, it just isn't true," she told Radio Times. "As Ood as it might sound, Olly is focusing on his music, for the time being."
The Guardian also listed Phoebe Waller-Bridge, Paapa Essiedu, Ben Whishaw, and Camille Cottin as possible regenerations of the Doctor. So, if this vast list of famous names is anything to go off, the position for the next Time Lord is wide open and it's anyone's guess who could fill it.
The BBC is yet to comment on who will be stepping into the pretty big shoes of the Doctor when Whittaker leaves in 2022. No matter who takes on the role next, it promises to be a big change.
This article was originally published on