Netflix Confirms The Princess Switch Sequel Is Coming Soon & That's Not All
How many Vanessa Hudgens is too many?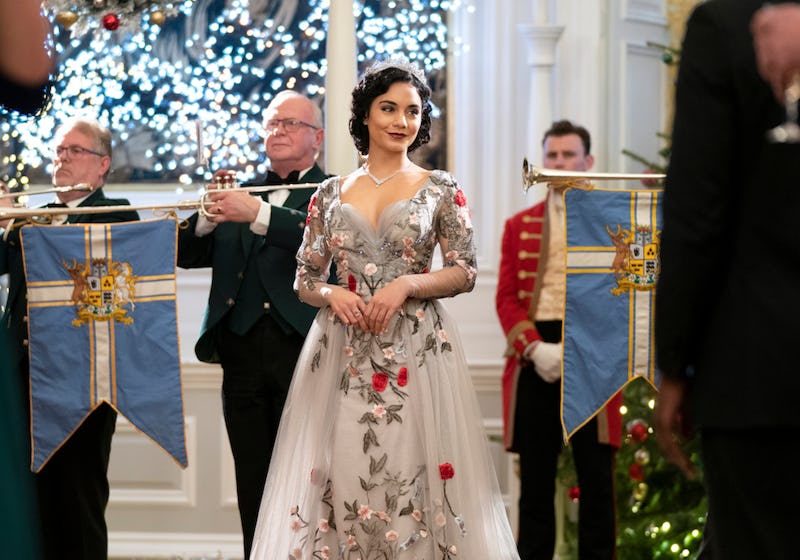 Netflix
Montenaro will get not two, but three Vanessa Hudgenses this year thanks to Netflix's Princess Switch sequel, which will premiere on Nov. 19. Per Netflix's recently-released holiday lineup, The Princess Switch: Switched Again will arrive just before Thanksgiving. But wait, there's more! Netflix has also greenlit a third Princess Switch film to round out the franchise, and while plot details remain unknown, production is set to begin later this year and the third movie is expected to arrive during the 2021 holiday season. (No word yet on whether a fourth Hudgens will be introduced.)
Picking up after the events of the 2018 film, The Princess Switch: Switched Again will follow Duchess Margaret (Hudgens) as she unexpectedly inherits the throne to Montenaro. When she hits a rough patch with her boyfriend Kevin (Nick Sagar), her double, Princess Stacy of Belgravia (also Hudgens), schemes to get the lovers back together again. But, when a handsome royal intent on winning Margaret's heart enters the mix, not to mention the arrival of Margaret's wild child cousin Fiona (Hudgens again), things get even more chaotic.
In addition to announcing a third Princess Switch, Netflix debuted some first look photos of the sequel, giving fans a look at what is sure to be a very confusing, very regal sequel.
There's a pick of Duchess Margaret and Princess Stacy wearing complimentary Christmas colors — or is that Fiona?
Here's Sam Palladio, reprising his role as Edward in the sequel, alongside Hudgens, who is pulling double (triple? quadruple?) duty this time around as star(s) and producer.
Duchess Margaret? Princess Stacy? Cousin Fiona? Who is throwing flour all over this man's lovely turtleneck?
And, oh no, we've got some worried glances.
A third doppelgänger is an inspired sequel twist, really — one that Hudgens just might have unwittingly willed into existence. In an interview with Glamour in November 2018, Hudgens discussed the film's success and said she'd be all in for a sequel. "I'm going to leave that one up to the writers, but I know that I had so much fun doing it," Hudgens said at the time. "The characters are so sweet that I would definitely be on board." She then offered a possible plot: "I honestly don't even know where it would go, because we already got our happy endings," she said. "We'd have to create more conflict, or maybe there would be a third twin. Spruce things up a little bit."
Things have definitely been spruced. Catch all three Vanessa Hudgenses on The Princess Switch: Switched Again on Netflix next month.