The Royal Family Just Revealed A Surprising Fact About King Charles
"Wow, I did not know this about him."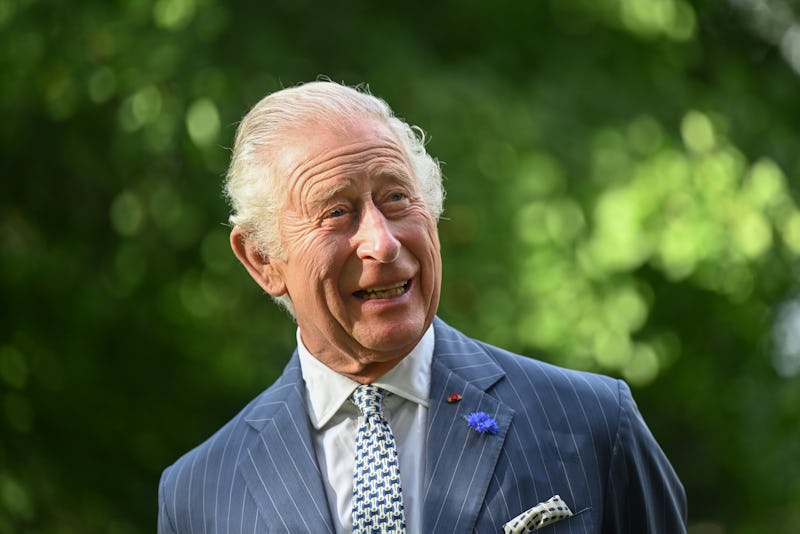 Samir Hussein/WireImage/Getty Images
Although King Charles III is only one year into his reign as the British sovereign, he has lived his entire life in the public eye, and fans are likely confident they know everything there is to know about their monarch.
However, the royal family just revealed a lesser-known fact about King Charles that may come as a surprise to even the most staunch royalists: He's a diver.
This fun fact was revealed on Sept. 29, when Charles made a surprise appearance at the Global Underwater Hub in Aberdeenshire, Scotland, and examined exhibits featuring underwater diving technology, underwater 3D image capturing, and eco-friendly artificial reefs. To mark the occasion, the royal family shared a string of interesting tidbits on their official X (formerly Twitter) account, including that Charles is the first reigning monarch to be a certified diver.
"Did you know that The King is the first British monarch to be a qualified diver?" the post read. "In 1975, His Majesty undertook a half-hour dive under Arctic ice at Resolute Bay, Canada."
The royal family account went on to recount Charles' many other diving expeditions, and shared images of the King's dives to Henry VIII's warship, the Mary Rose — a wreck he visited underwater nine times before it was raised from the seabed in 1982.
Royal enthusiasts were quick to express their surprise over King Charles' diving skills, with one declaring the reigning monarch an "action man."
"Wow, I did not know this about him. It's cool," another royalist wrote on X, while a third commented: "King Charles really has lived."
Charles isn't the only keen diver in the British royal family. As People reported, Prince William and Kate Middleton enjoyed a private scuba dive during their Caribbean tour in 2022, while Prince Harry took a dive in Hawaii late last year with U.S. Navy veteran Gabriel George.