Kris Jenner Admitted This Kardashian Often Tries To Fire Her As "Momager"
Apparently, it happens three to four times a day.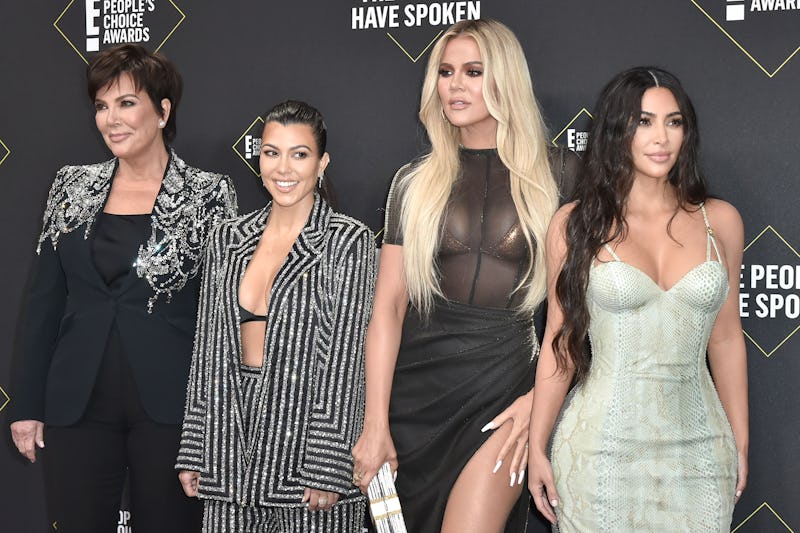 David Crotty/Patrick McMullan/Getty Images
It's safe to say that Kris Jenner is the world's most famous momager, having increased riches for all of her six children. However, not everyone is always satisfied with her. Kris Jenner admitted that one of her daughters tries to fire her as her manager very often. And if you're an avid Keeping Up With the Kardashians watcher, you can probably already guess who it is.
In a new interview with the Wall Street Journal, Jenner revisited the KUWTK Season 1 episode where Kim Kardashian attempts to fire her mother as manager. She happily announced that none of her daughters have tried to fire her or quit the entertainment business since then — except Kourtney Kardashian. "Well, Kourtney probably three or four times," she admitted. "And that's just a day. A day!" Jenner laughed as she made the confession, making it clear that she was joking, but considering Kourtney's history, it's not too off-base.
The famous momager continued to reflect on the episode, saying that she never thought about what could have happened if Kim had actually fired her, and she would like to keep it that way. "Maybe that's the healthiest way for me to absorb that episode," she remarked. "I just always saw myself as somebody that she wanted in her life and needed in her life, as her mom and her manager ... It was just a really exciting time for me to be a part of that whole new beginning for us, so I would've been devastated!"
Over the course of 20 seasons of KUWTK, Kourtney has gained a reputation from both her fans and family as the least hard-working Kardashian. Kim even called her "lazy" in 2019, sparking that infamous physical fight in Season 18, after which she took a step back from filming, prompting even more criticism about her work ethic. Kourtney has since proved her critics wrong, returning to the final two seasons of KUWTK on a regular basis and launching her lifestyle site Poosh in 2019, meaning she now actually needs her momager to help navigate her career.
In the interview, Jenner opened up about balancing all of her kids-slash-clients, revealing that Kim is the busiest of them all—and given how she receives copies of their schedules every night and morning, mother knows best. "People say they've never met anyone busier than me," she said. "I've never met anyone busier than Kim." However, when it comes to her other kids, she makes sure everyone is taken care of. "I feel like I work for a different company every day," she joked. "[But] when somebody needs attention and I'm not giving it to them as much as they'd like, I hear about it ... If they really need something and it's that important, we'll stop whatever it is and figure it out."