Aine's Love Life Is Complicated As Ever In The This Way Up Season 2 Trailer
The second season premieres July 9 on Hulu.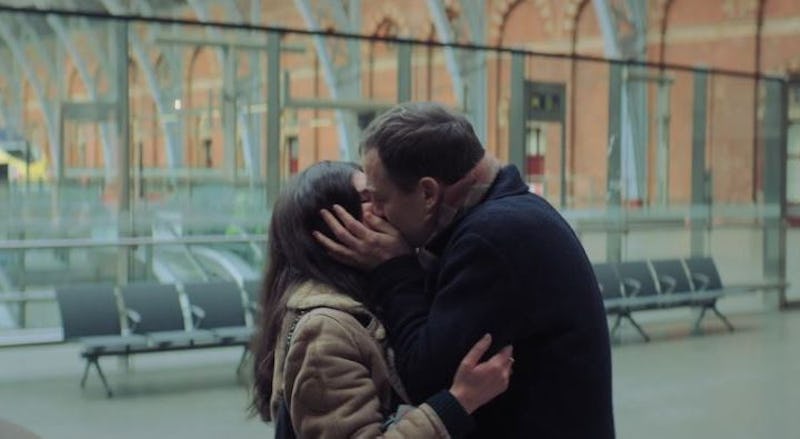 Hulu
More sisterly shenanigans are queued up in This Way Up's second season. Picking up after the Season 1 finale, the Hulu and Channel 4 dramedy continues to follow Aine (Aisling Bea) as she navigates life after a "teeny little nervous breakdown" with her sister Shona (Sharon Horgan) by her side. And, yes, both of their lives are still in flux, with equal parts comedy and heartbreak.
The BAFTA-winning series' first season left plenty of jumping off points. First, there's the question of if Aine — who's now living less cautiously post-rehab, perhaps unwisely — will finally get together with her student's dad, Richard (Tobias Menzies). "Sleeping with one of your clients isn't the best move," Shona warns Aine, who admits she really likes him, at least more than the "pile of sh*t boyfriend" she's been sleeping next to. On the professional front, the English-as-a-foreign-language teacher also has a new venture on the horizon, as her boss asked her to join him in starting a business.
Meanwhile, newly engaged Shona must sort through that Season 1 kiss with business partner Charlotte (Indira Varma), who tells her in the trailer that she's started dating someone new. In the six-episode second season, she'll have to decide whether to marry Vish (Aasif Mandvi), who notes in the trailer he will be home in two weeks to get married. (In the interim, Shona and Aine have plenty of fun with a pillow version of Vish.) Either way, the dynamic of running a business together should prove to be, well, interesting for Shona and Charlotte.
Despite numerous ups and downs, the "unshakable bond between Aine and Shona and their passionate, caring, often-angry, always-hilarious relationship" is the heart of the series, as This Way Up's producing team noted. "In the darkest moments, when faced with overwhelming loneliness and sadness, the two sisters will always save each other and bring each other back into the light," the team said in a statement, adding that viewers can expect "more bittersweet sister-related shenanigans, including ill-advised trips to infrared saunas, and possibly another sung duet… to give the people what they want."
In her own statement, creator and star Bea added she was "so overwhelmed by the love and support" the first season received. "The themes of loneliness and vulnerability seemed to connect in a far more widespread way than I had anticipated, and it feels particularly relevant writing series two during the last few months," Bea said, adding that she was grateful to be working "even though it is odd as hell filming during a worldwide pandemic."
As her character says in the trailer, "We're all just out here trying, aren't we? And sometimes what you want to do is scream." With This Way Up, there's plenty of laughter, too.
This Way Up Season 2 premieres July 9 on Hulu.