Tom Daley Is Fronting A New Snapchat Series About Secret Superpowers
The Olympic champion's love of knitting plays an important role in his new gig.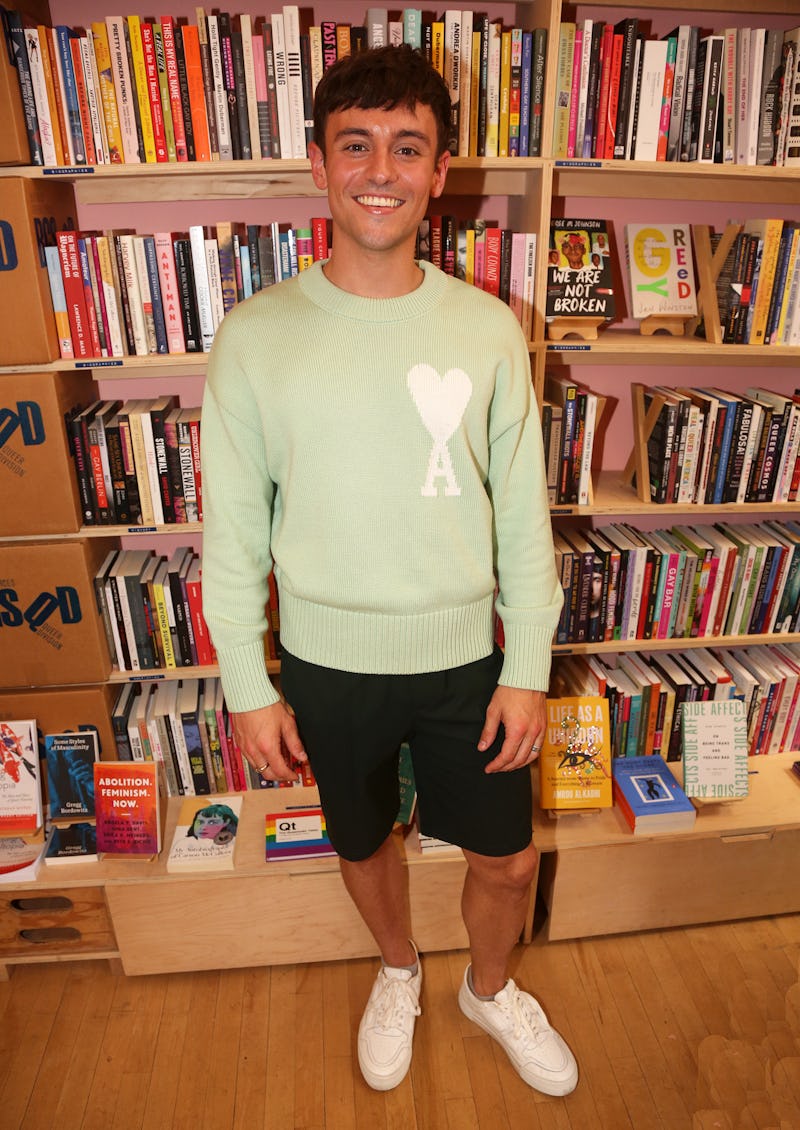 Getty Images
Is there anything that Tom Daley can't do? An Olympic medalist and 5-time European champion, he isn't just a world-class diver, he's also a knitting whizz, a crochet genius, and now, a Snapchat show host. He's been enlisted by the app to run a brand new Snap Originals series called Secret Superpowers with Tom Daley — inspired by his love of knitting as a way to stay focused during high-stress diving competitions. In each episode, he'll be chatting with a different celebrity or athlete about their own hidden powers, and learning more about the secret hobbies.
"I'm thrilled to partner with Snapchat and Little Dot Studios to create a Snap Original series alongside a few inspirational people I've met throughout my career," he said in a statement. "I can't wait for Snapchatters to go on this journey with me as I set out to learn fun, new hobbies from friends that, similar to my passion for knitting, have helped them tackle stress and stay calm under pressure. I'm excited to see what we'll create!"
He's not the only new recruit to the photo-sharing app, who are branching out into original content. Ed Sheeran and Stormzy-approved rapper Aitch is also set to head up his own series called What the Aitch. According to Snapchat, the "unscripted" show will see the fast-rising Manchester rapper "on a mission to shake up his mates' worlds and teach them how to be their BEST selves. Expect lots of laughs and plenty of shocks as Aitch's home truths are dished out in some very unexpected ways."
The two new additions come after a previously announced series featuring champion boxer Anthony Joshua, and follow him as he heads back to his hometown of Watford to give young people a mentor. A Fighting Chance with Anthony Joshua airs later this year, along with Aitch's show. Meanwhile, Daley's series will hit the platform in 2023.