ANOTHER Beloved Character Just Returned To Grey's Anatomy
This season is full of surprise cameos.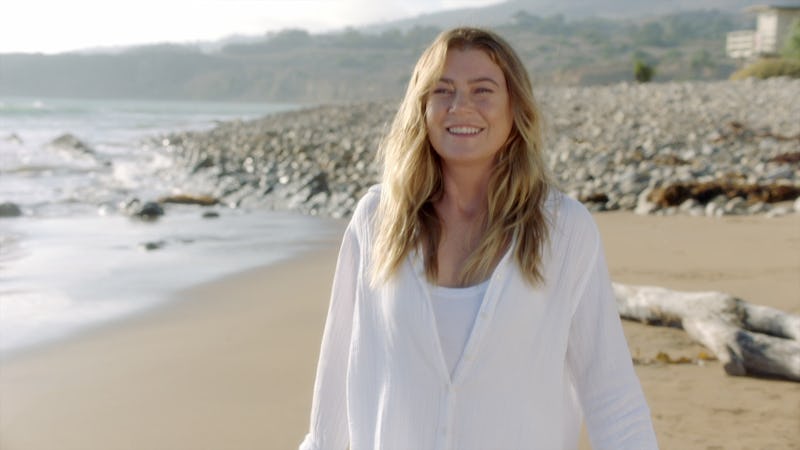 ABC
Spoilers ahead for Grey's Anatomy Season 17. Following Derek Shepherd's epic return to Grey's Anatomy, yet another beloved character made a cameo in the Dec. 3 episode: T.R. Knight's George O'Malley, who died in a bus accident all the way back in Season 6.
After getting past the logistics of how George has possibly aged since his 2009 death, Meredith confessed that she was "devastated" to lose him, but also "so mad" that he'd sacrificed himself for a stranger. George, in turn, revealed that he checks in on Meredith and Derek's "great kids" from time to time, but he's not sure if she'll actually get to decide whether or not she'll return to them. (Her reunion with Derek seemed to hint that will.)
If Meredith's oceanside conversation with George illuminated anything, it's that "some grief is heavier than other grief" and not everyone is as well equipped as Dr. Grey to navigate their way through it. (Naturally, George called her out for "cracking up" at his funeral.) He also told Mer something she already knew: if she stays in her beach paradise, "it might break" Richard, who's been agonizing over whether or not to enroll her in an experimental clinical trial to try and save her life.
In the episode's final poignant scene, Richard and Bailey — the only other two remaining original cast members — joined Meredith and George on the beach. "Even though we filmed this in the middle of October, I'm still trying to put into words how profound the experience was for me, so just hearing that made my eyes leak saltwater a little bit," Knight explained to Deadline after the episode aired. "It was incredible, it was just an overwhelming feeling of love in that moment. We were apart from everybody quite a bit because that was a drone shot, and so it was just the four of us, and the sun was setting, and this big fly buzzing around our heads, and it filled me with just a lot of joy."
In the same Deadline interview, showrunner Krista Vernoff shared that she came up with the idea to bring back George even before she'd considered Derek. "When I called Ellen [Pompeo] and said, I have this idea to have you having these dreams on the beach, and I want to get someone amazing, like T.R,. Ellen was like, yes, get T.R., and also Patrick [Dempsey]," she said. "Ellen and T.R. are close, and George and T.R. were both always favorites of mine, and so he was my first idea of, as a fan, who do I want to see again?"
Now that both Derek and George have made their comebacks, Grey's viewers may just be lucky enough to see even more familiar faces waiting on the beach in the future.