This Bachelorette Contestant Makes An Extremely Nostalgic Limo Entrance
Somehow, it involves a ball pit.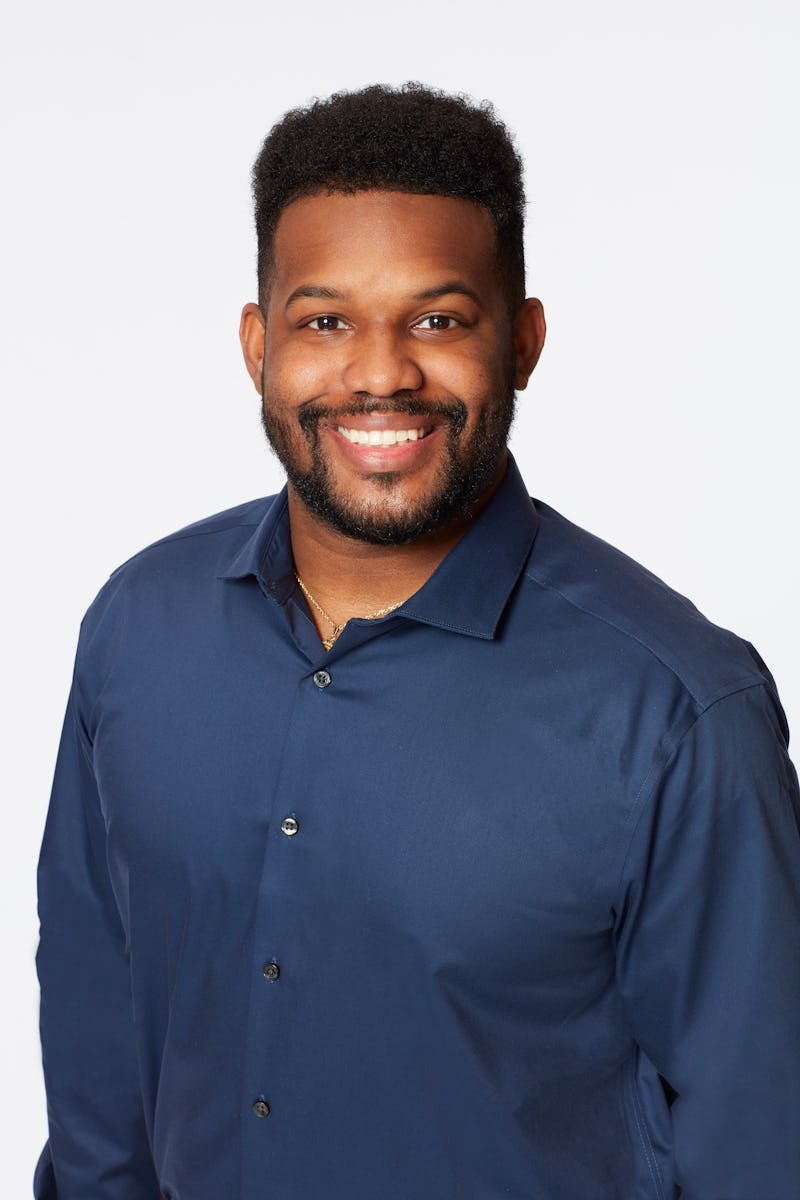 Craig Sjodin/ABC
Among the men vying for Katie Thurston's heart on The Bachelorette Season 17 is Tre Cooper, a 26-year-old from Covington, Georgia. Tre's social media footprint is relatively scant, so there's not much we know about him just yet. But his official bio describes him as a "handsome catch with a huge heart," and he makes a big, fun entrance that seems to delight Katie. He might just make it far in the season, so here's everything we know so far about the Georgia resident ahead of the premiere.
Tre's Job
Based on Tre's LinkedIn page, it appears that Tre works as a software engineer at the corporate offices for The Home Depot. He also graduated from Georgia State University.
Tre's Instagram
Tre appears to have reactivated his Instagram and changed his handle after going private while filming the show, but he either rarely posts or recently cleaned up his feed in anticipation of his TV debut. "I can't wait for y'all to see where I pop up next!! 👀" he captioned a May 18 post featuring his Bachelorette headshot. "#TheBachelorette premieres June 7th on ABC!"
His remaining posts on the grid appear to feature his family, like this post with his mom for Mother's Day.
Tre Has A Big Limo Entrance
Based on a brief "Meet the Men" clip for Season 17, it looks like Tre bursts out of a ball pit to excitedly greet Katie, who seems to laugh at his antics. Katie's own entrance on The Bachelor was certainly memorable — she waved around a vibrator, if you recall — so perhaps he ends up winning her over with his own quirky introduction. Tre's bio describes him as "outgoing and open-minded," and Katie certainly seems to be looking for someone with those qualities.
In a May 27 Instagram post, Tre posted photos of him and Katie in the aforementioned ball pit, teasing what's to come. "Each moment with Katie is full of joy and uncontrollable laughter," he wrote.
Tre Has A Big Family
As someone who comes from a big family, Tre notes in his bio that he "wants as many kids as possible" — but adds that they should have only as much as his wife and him can comfortably afford.
Tre Is Really Afraid Of Fish
Or rather, piranhas, specifically. His bio says he is "irrationally terrified" of them, but that seems to be a pretty normal fear to have!
What Tre Is Looking For
Tre is looking for a "strong, confident woman" who is "open to everything life has to offer." He enjoys trying new things, and wants to be with someone who isn't "afraid to let passion and spontaneity dictate life's direction." He's also big on being vulnerable and emotionally connecting with someone, which will be a big plus in Katie's book, as she spoke on The Bachelor about wanting something similar. We'll just have to wait and see how far Tre goes.