Tyler James Williams Addresses "Dangerous" Sexuality Speculation
The Abbott Elementary star shared an Instagram statement on June 4.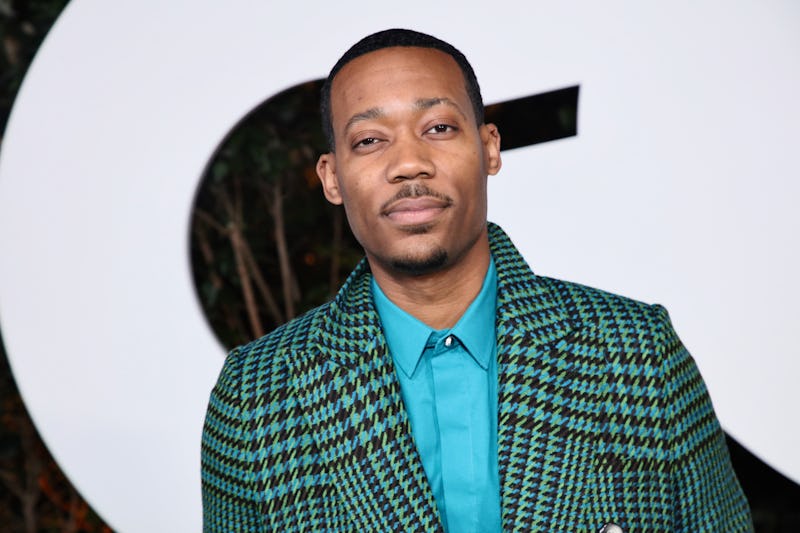 Robin L Marshall/WireImage/Getty Images
Taking to Instagram on June 4, Abbott Elementary star Tyler James Williams addressed the "dangerous" speculation regarding his sexuality. Writing in an Instagram Story, the actor stated that he usually "wouldn't address stuff like this" but felt a need to spotlight the harmful consequences of engaging in such speculation.
"I'm not gay," the Golden Globe winner began, "but I think the culture of trying to 'find' some kind of hidden trait or behavior that a closed person 'let slip' is very dangerous. Overanalyzing someone's behavior in an attempt to 'catch' them directly contributes to the anxiety a lot of queer and queer-questioning people feel when they fear living in their truth."
The Everybody Hates Chris alum added that speculating over a person's sexual identity "reinforces an archetype many straight men have to live under that is oftentimes unrealistic, less free, and limits individual expressing."
Williams continued: "Being straight doesn't look one way. Being gay doesn't look one way. And what may seem like harmless fun and conversation may actually be sending a dangerous message to those struggling with real issues." The actor concluded his message by wishing his "queer and questioning brothers, sisters, and individuals" a "happy pride," adding: "I pray that you feel seen in ways that make you feel safe in the celebration that is this month."
Fans were quick to praise Williams for his vocal support of the LGBTQ+ community, with one user declaring that his statement "is what allyship looks like."
"I hope everyone reads Tyler James Williams' stories and takes notes," another fan commented on Twitter, while one user also wrote: "This is such a lovely statement. I do wish people would quit trying to project sexuality onto celebs or try to out them if you suspect queerness. It's not any less harmful than if someone tried to do the same to you."
This article was originally published on