A Definitive Ranking Of The 2021 Christmas Adverts
Vaccinated santas, alien visitors, & a fugitive Cuthbert the Caterpillar. It's been a wild ride.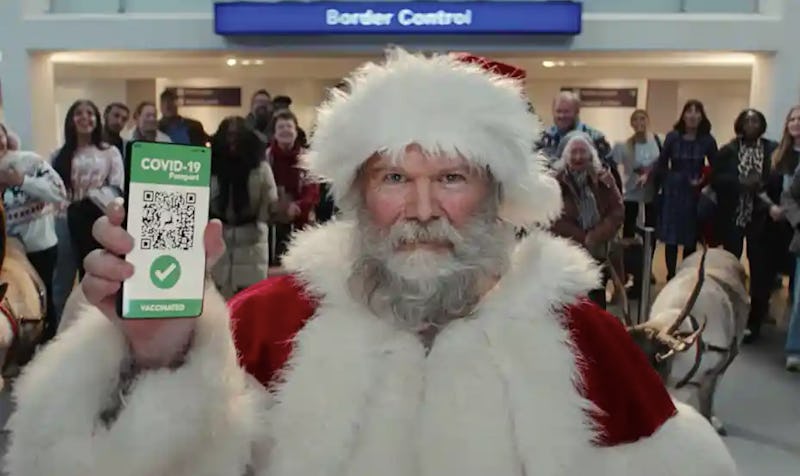 Nothing says "Christmas is finally here!" quite like big-budget television adverts designed to leave you feeling teary-eyed, emotional, and in the mood to buy a whole bunch of stuff. Whether they include a solemn cartoon bear and a weepy Lily Allen soundtrack or doe-eyed children saying goodbye to imaginary friends, we eagerly await festive productions from the UK's major supermarkets every year, in the hope to feel a semblance of the Christmas spirit (or at least feel hungry for Christmas dinner).
Christmas 2021 has been no different and the festive adverts this year are back and cheerier than ever. But, let's be honest, some are definitely better than others...
It's a tough call. This year, the likes of Tesco, Aldi, and Waitrose, and more are mixing things up, and the adverts range from the silly to the sentimental to help capture some festive magic in a post-lockdown world. And, the supermarkets have gone all out creatively (well some...), featuring everything from cartoon carrots to a vaccinated Santa to an alien with vehicle trouble. Getting into the spirit, I've put together a definitive list of this year's supermarket Christmas adverts, starting with my favourite –
This article was originally published on