7 UK LGBTQ+ TikTok Accounts To Follow During Pride & Beyond
Get ready to scroll for hours.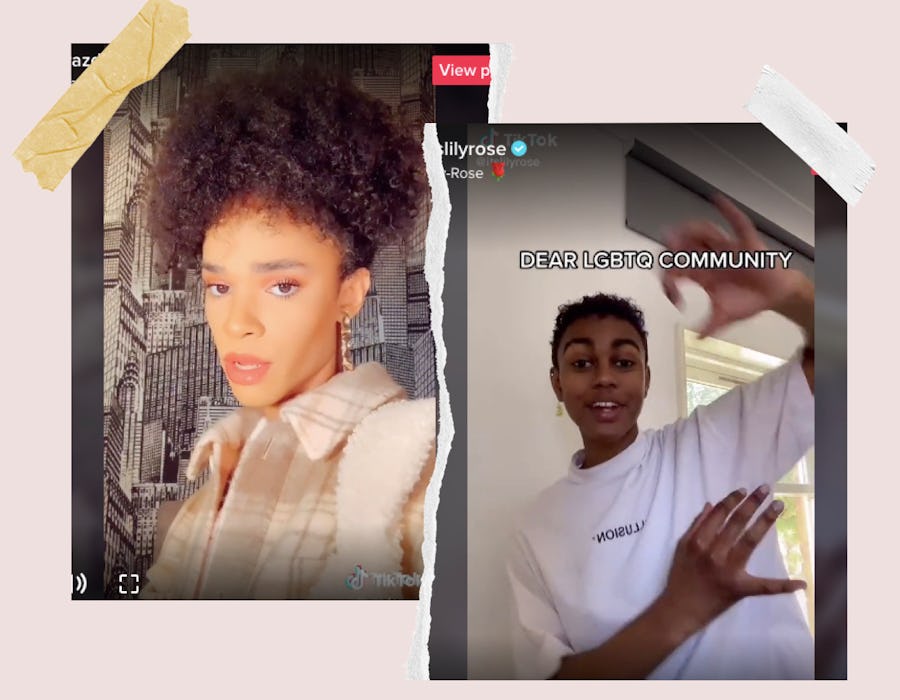 Yaz Finney / Lily-Rose Hinton / TikTok
In 2020, millions of people across the globe turned to TikTok for their daily dose of joy. The platform is overflowing with funny dance routines, cute animals, and self-care tips (#spanightroutine, anyone?). But I'd argue that nowhere is quite as joyous, informative, and authentic as Queer Tok.
While the very real phenomenon of shadowbanning cannot be ignored, queer voices continue to push through and thrive on social media, helping to build community and educate users on issues surrounding homophobia, transphobia, and other forms of discrimination.
With Pride Month 2021 well underway, now is an amazing time to profile activists and members of LGBTQ+ communities who are doing the most to enact change – including on social media sites. While these creators are doing great work 365 days of the year, the month of June presents an opportunity to shout even louder about their achievements.
Below, I have selected seven of my very favourite TikTok accounts run by members of LGBTQ+ communities, all of whom have gained massive followings in the past few years for their authenticity, openness, and commitment to do good. Keep reading to find out more about them and to see how you can follow and support their work.