What Lance Bass Thinks Of His Assistant Pretending To Be Him On The Circle
"If there's anyone who would be able to play as me, the only person that could do that is Lisa."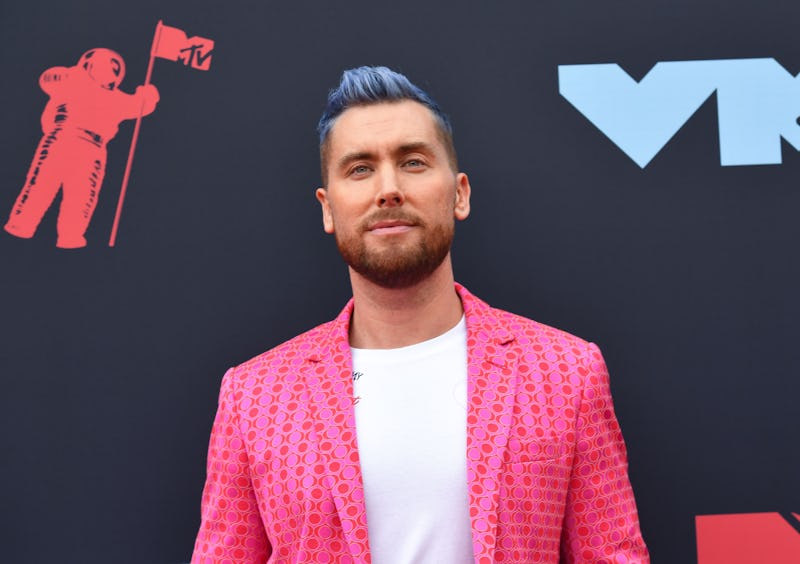 JOHANNES EISELE/AFP/Getty Images
Lance Bass may not actually be competing on The Circle, but he's living vicariously through his assistant Lisa Delcampo, who's been pretending to be him in Season 2. "We're both huge fans of The Circle, and so to be able to be a part of the show in any capacity, it's so much fun for me," Bass told Entertainment Weekly.
Delcampo told Billboard that she was the one who first introduced the reality series to Bass. "My friend was like, 'You have to see this show called The Circle' and he explained it to me and I was like, 'I do not understand that at all.' So I watched the first couple of episodes and I was like, 'Oh my God, I'm hooked,'" Delcampo said. "I knew, because we watch a lot of reality competition shows, Lance would fall in love with it and he did."
Delcampo got a chance to go on the show after meeting someone from the casting department at a party. Bass encouraged her to take the opportunity. He didn't initially know that Delcampo intended to catfish the other contestants by playing as him, but it didn't take much to get his seal of approval. "I thought it was brilliant. If there's anyone who would be able to play as me, the only person that could do that is Lisa," he told Billboard. After all, as Delcampo bragged on The Circle, she knows "Lance Bass better than Lance Bass knows Lance Bass."
That may be true, but things haven't gotten off to the smoothest start. When the other contestants asked why Bass — a wealthy famous person — would want to compete for the $100,000 prize, Delcampo joked that he wanted to use the money to fund an *NSYNC reunion tour, which rubbed them the wrong way. Delcampo later admitted to EW that it was "a panic answer," with Bass adding that she should've said she planned to donate the winnings to puppy charities.
"It was easier than I thought and harder than I thought at the same time," Delcampo told Billboard of the experience. "Being a guy and how guys would message and talk — that's so different than what I would do. I use a lot of emojis, and Lance doesn't use a lot of emojis. That was the hardest part, keeping that in check."
Whether Delcampo was successful remains to be seen, but Bass will be cheering her on from home. "I'm excited to watch because I don't even know if she's won or how far she has gotten. I'll be surprised just as much as everybody else," he told Billboard.
Now that Delcampo has played as Bass, he probably won't ever be able to go on the show as himself — players would be too suspicious. But he added that he's down to catfish as another *NSYNC member: Justin Timberlake. "I'd have to pick someone I know so much about that I'd be able to answer their questions," Bass said. "I know a lot about [Justin]."
Perhaps for The Circle Season 3?