Where Is Josh Hartnett Anyway?
He was supposed to rule Hollywood. Now, he's living in Surrey.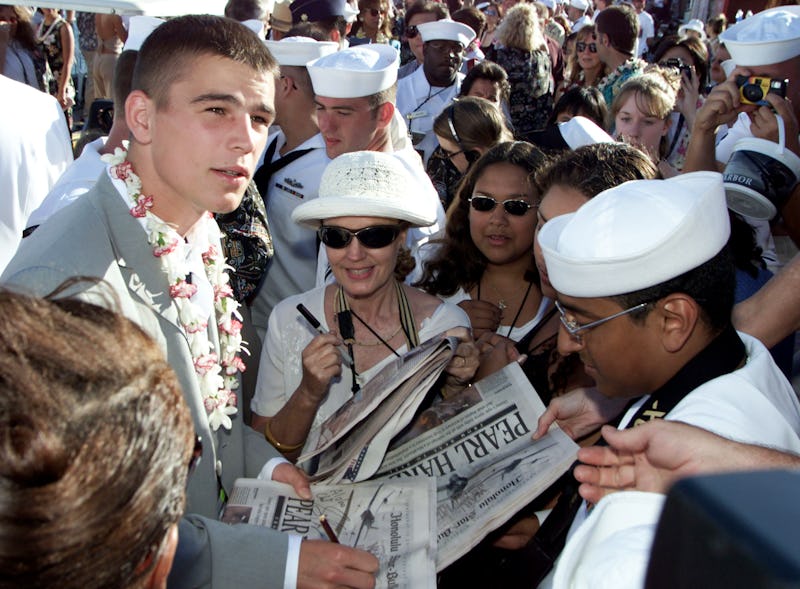 Kevin Winter/Getty Images Entertainment/Getty Images
Josh Hartnett burst heroically onto the heart-throb scene when he lost a dying Leelee Sobieski to Chris Klein in Here on Earth in 2000. Then he (basically) lost the girl in Pearl Harbor. It didn't matter to us. He'd won our young hearts. But rather than take the big budget blockbuster path laid out before him, Hartnett turned down Superman and began seeking out quirkier roles, sometimes in not especially good indie movies. When he popped up in the hit Showtime series Penny Dreadful in 2014, it seemed like maybe it was finally time for Hartnett to become the fully-fledged movie star the world anticipated him to be but then, no. He didn't. Now, What happened to Josh Hartnett? stories are practically their own internet genre, and while the sentiment is cutting, I believe these stories come from a pure place of disbelief. Why do we look at the Instagram accounts of our exes? I want to know what was so important that Josh Hartnett gave me — gave all of us — up.
Turns out he also gave up Hollywood. Hartnett has three daughters with his partner, the English model and actor Tamsin Egerton. They were living in London, but moved to Surrey where Egerton grew up to be closer to family. "And then, of course, coronavirus ..." he told the Guardian in October 2020 in an interview to promote the Canadian film Target Number One. Last year he also played the lead in the first season of the Spectrum gothic Paradise Lost, but the show wasn't renewed for a second season.
Still, as when he starred in Black Hawk Down in 2006 after a particularly fallow period (the Wicker Park years), Hartnett seems always on the edge of a comeback. This year he'll appear in Guy Ritchie's Wrath of Man, the director's first film with Jason Statham since Revolver. It must have gone well because Hartnett is slated to appear in the next Ritchie/Statham movie, too — Five Eyes, co-starring Hugh Grant and Aubrey Plaza.
In 2001, Vanity Fair put Hartnett on the cover with "Admit it. Two weeks ago you'd never heard of Josh Hartnett" running across the Annie Leibovitz photo. He apparently hated that story. "Was there even a quote from me in it, or was it just everyone talking about how hot I was?" he asked his Guardian interviewer. I'm a Josh Hartnett fan. I'm excited to see those new films. But I don't think they'll stop the "So is Josh Hartnett doing anything stories?" from coming out (or stop me from Googling that exact question every couple years). And honestly, it seems like he prefers it that way.