What Happened To Paulo, Amanda, & Bruna After Love Is Blind: Brazil?
Here's where they all stand after Season 2.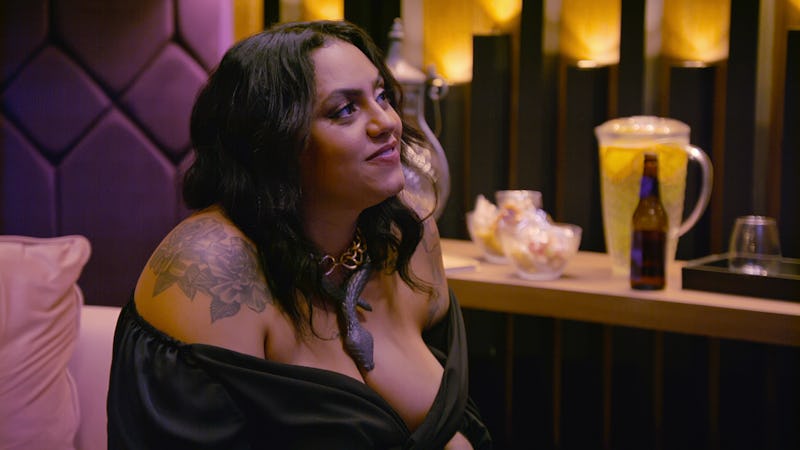 Netflix
Love Is Blind Brazil, like the flagship show, is no stranger to love triangles — such as the one between Season 2's Tiago Augusto, Vanessa Carvalho, and Antonia (aka Nina) Andrade. Ultimately, Tiago chose to leave the pods with Vanessa, and the pair joined their fellow contestants on an Amazon honeymoon. However, another prominent love triangle didn't make it that far: Paulo Simi Lopes, Amanda Souza, and Bruna Ferreira.
To recap: Paulo forged connections with both women fairly quickly. Bruna, an intensivist (i.e., an ICU doctor) said that she dreamed she'd marry someone named Paulo, and they bonded over their passion for charity work. However, she acknowledged that her personality matched her high-stakes job to the point that it "scares people," and when she suggested that she and Paulo leave the show together, he refused. Rather, he was determined to see the experiment through.
"I wanted you to choose me in this life," Bruna said upon leaving Paulo (and the show). "Maybe next time."
This led Paulo to commit to Amanda, with whom he'd built an equally strong bond. "Amanda brings me peace," he explained in a confessional. "It's a good, gentle feeling."
Amanda was the one who proposed, which seemed to elate Paulo. However, when it came time to meet each other, Amanda observed that he was cold and shaky. She said in a confessional that she dreamed Paulo would run away after seeing her, and that's essentially what happened. "I just need to sit, and breathe, and absorb all this information," Paulo said. "She's unlike anyone I've ever been with: a strong woman, an empowered woman, an amazing woman. I don't know if I can handle it."
He added that he might not be "the strong man that she wants by her side." However, Amanda said she's been in similar situations before. "I know how big the love I deserve is," she said. "It's a love as big as I am."
Because both of Paulo's relationships ended in the first three episodes of Love Is Blind Brazil Season 2, viewers don't get to find out the aftermath of the love triangle on screen. However, there's been a big development on social media: both Paulo and Bruna's Instagram bios tag each other with an engagement ring emoji, seemingly confirming that they got engaged sometime after filming. Both accounts are private, but fan page @casamentoascegasbrasil reposted a selfie of the pair and an update from Paulo, in which he revealed that they moved in together after two months of dating.
Amanda, for her part, recently reflected on her Love Is Blind Brazil experience, writing on Instagram that despite the way her journey ended, she still believes in love and its ability to "overcome stereotypes."