iCarly Star Jennette McCurdy Hasn't Totally Ruled Out A Return To Acting
She'd get back in front of the camera on one condition.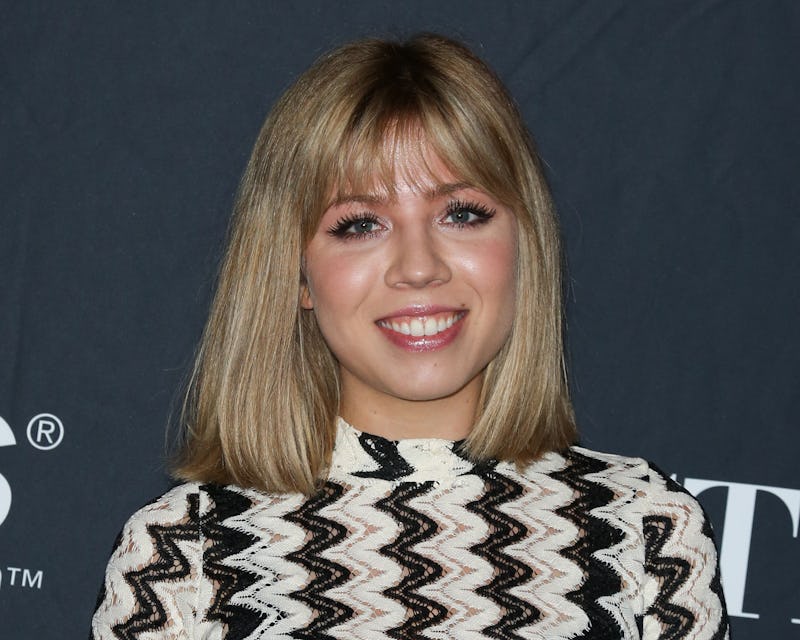 Paul Archuleta/FilmMagic/Getty Images
When longtime fans tuned into the new iCarly reboot, one person was noticeably absent from the cast: Jennette McCurdy, who played Carly's best friend Sam in the original iteration of the show. That's because McCurdy quit acting several years ago in order to pursue more behind-camera work; her last on-camera appearance was in a short 2018 film called The First Lady.
"I feel so unfulfilled by the roles that I played," McCurdy, who is now 29, said on a recent episode of her podcast Empty Inside of the decision. "I did the shows that I was on from like 13 to 21, and by 15, I was already embarrassed. My friends at 15, they're not like, 'Oh, cool, you're on this Nickelodeon show.' It was embarrassing. And I imagine there's a very different experience to be had with acting if you're proud of your roles, and if you feel fulfilled by them."
Instead, McCurdy has focused on writing and directing her own short films, most of which have some autobiographical threads to them. Her 2019 short film, Strong Independent Women, centers around a mother who helps her daughter recover from an eating disorder. McCurdy revealed she'd experienced disordered eating in 2019, writing for the Huffington Post that her mother (as well as the industry) often enabled her problematic eating behaviors.
Some of McCurdy's other projects include the short films Kenny, which follows a 30-something caring for his dying mother (McCurdy's mother died from cancer in 2013), and The McCurdys which is based on McCurdy's upbringing as a child star who resented her job. "By sort of age 10 or 11, I was the main financial support for my family," McCurdy said on her Empty Inside podcast. "My family didn't have a lot of money, and this was the way out, which I actually think was helpful in driving me to some degree of success."
Now, McCurdy defines success on her own terms. She's been managing her disordered eating (as of her 2019 HuffPo article, she'd been in recovery maintenance for two years), working on her short films, and producing her podcast. Empty Inside launched in July 2020, and in every episode McCurdy and her guests tackle tough topics like going to therapy, self-doubt, and disordered eating.
Still, McCurdy remains a performer, occasionally entertaining her 3.3 million TikTok followers with short skits. And she hasn't ruled out the idea of returning to acting completely, saying on her podcast that if she got to work with a director she really admired, she would consider getting back in front of the camera. It's clear from her TikTok videos that she still enjoys some parts of the acting creative process, but for now, she's happiest telling her own stories from behind the scenes. "I feel like I have a point of view, and I have a vision," she said on her podcast. "We'll see where things are in a few years."