What's The Prize On Gordon Ramsay's Bank Balance?
The celebrity chef says his new show is "packed with jeopardy."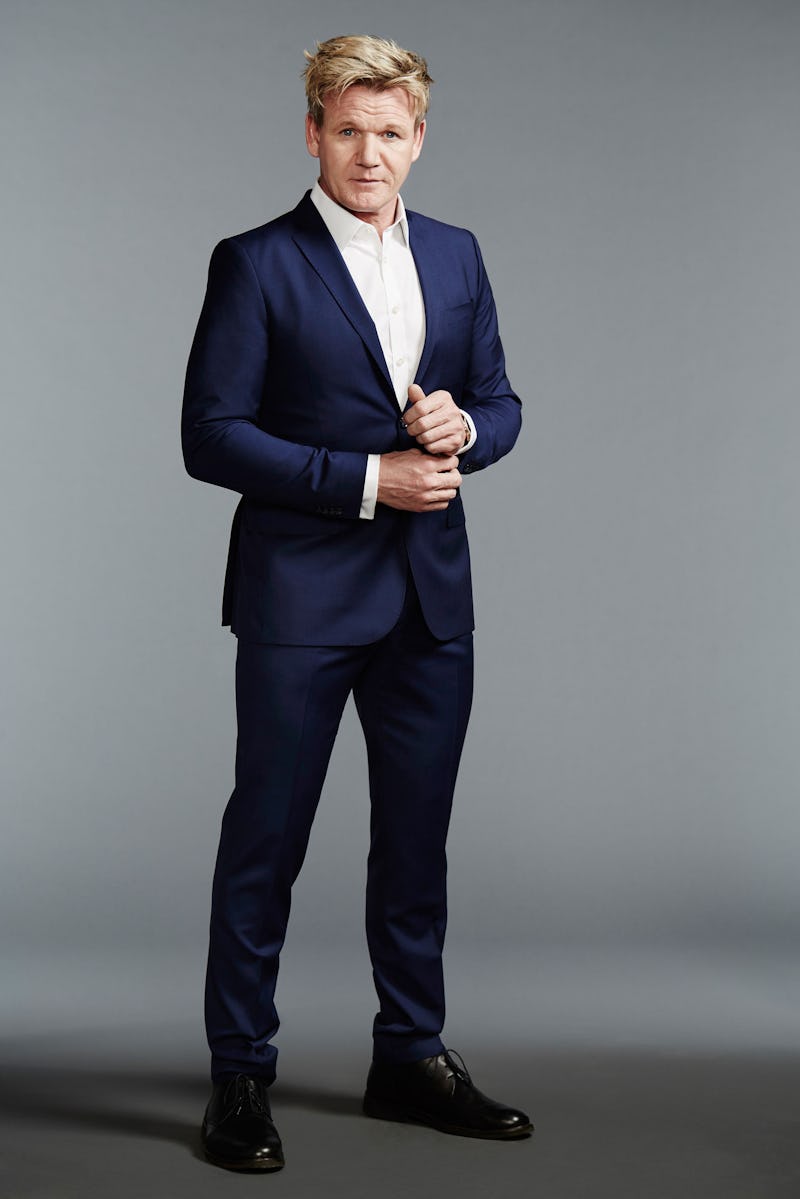 BBC/Studio Ramsay
Gordon Ramsay will soon make his debut as a game show host on BBC One's brand new Bank Balance. The series will be set in a vault, where contestants will have to work in pairs to balance stacks of gold bars in order to stand a chance of winning vast amounts of cash. In his previous cooking shows, Ramsay has been pretty generous when it comes to prizes – contestants on Hell's Kitchen, for example, could win the opportunity to work with the celebrity chef, along with taking home $250,000. So, what's the prize on Gordon Ramsay's Bank Balance?
Ramsey wasn't joking around when he said contestants will have the chance to "win a massive amount of cash", as Bank Balance winners will have the opportunity to large amounts of money, with a jackpot of £100,000. To win, contestants must answer questions and essentially play Jenga with gold bars on a moving structure.
"You start off tiny and you start looking at the actual halfway size, and then you go up 75%, and all of a sudden you've built this bloody thing and it's like, 'This is mega. Holy crap,'" Ramsay told the Sun. "[The show] is packed with jeopardy because you're up against the clock. If there's one thing Bank Balance has taught me to be, it's decisive. Stand by your convictions."
Bank Balance isn't the only new TV venture that Ramsay has in the works, either. Announced last January, the celebrity chef is also set to be at the helm of an Apprentice-cum-Dragon's Den-style show that will "see food and drink entrepreneurs compete" for his investment. Gordon Ramsay's Future Food Stars was initially slated to begin filming in mid-2020, but has reportedly been postponed due to the pandemic. According to Radio Times, there are still plans to start filming sometime this year.
This article was originally published on