Where Sara & Clare Bronfman Are Two Years After The NXIVM Fallout
The heiresses reportedly contributed upwards of $150 million to the cult.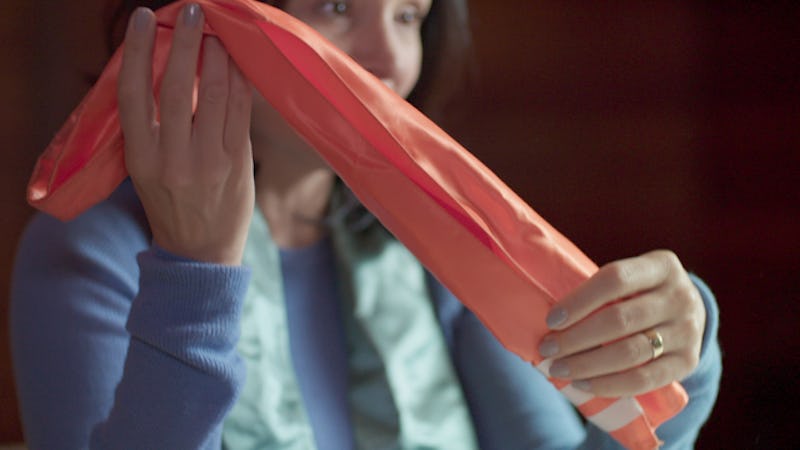 HBO
Among the celebrities and socialites mentioned in HBO's The Vow are sisters Clare and Sara Bronfman, heiresses to the multi-billion dollar Seagram fortune. According to The Hollywood Reporter, they backed the so-called self-improvement group NXIVM with upwards of $150 million before it was exposed as a cult, leading to charges of sex trafficking and racketeering. Now, they're both paying different prices for their involvement with the organization. Clare is headed to prison, while Sara was never charged with any crimes.
Clare pled guilty in 2019 to conspiracy to conceal and harbor illegal aliens for financial gain and fraudulent use of identification. She also admitted to tax evasion on behalf of NXIVM leader Keith Raniere. While awaiting sentencing, she was reportedly living in her Manhattan home on a $100 million bond. She has continued to maintain her support for Raniere and NXIVM throughout the case. "Many people, including most of my own family, believe I should disavow Keith and NXIVM, and that I have not is hard for them to understand or accept," she wrote in an Aug. 28 letter to the judge, per the Times Union. "However, for me, NXIVM and Keith greatly changed my life for the better."
Though Clare's lawyers argued that she should not go to prison because she genuinely believed NXIVM was a force for good and wasn't aware of the alleged abuse, she was ultimately sentenced to six years and nine months in prison on Oct. 1. "I am troubled by evidence suggesting that Ms. Bronfman repeatedly and consistently leveraged her wealth and social status as a means of intimidating, controlling, and punishing [NIXVM's enemies]," Judge Nicholas G. Garaufis said in his ruling, per The New York Times. Clare's lawyer Ronald Sullivan said he would appeal the decision.
Meanwhile, Clare's sister Sara is living in Europe with her husband Basit Igtet and their daughter. Because she was never criminally charged, Sara is still entitled to make money from NXIVM property she owns, per the Times Union. However, she agreed to give up her ownership interest in NXIVM's Albany properties in exchange for a 20% share of their sale after federal forfeiture. Sara also has a blog where she writes about sustainability and climate change.
This article was originally published on