Influencer Danielle Miller Is In Prison With Another Sentence Pending
The Age of Influence subject faces up to 30 additional years behind bars for a pandemic scam.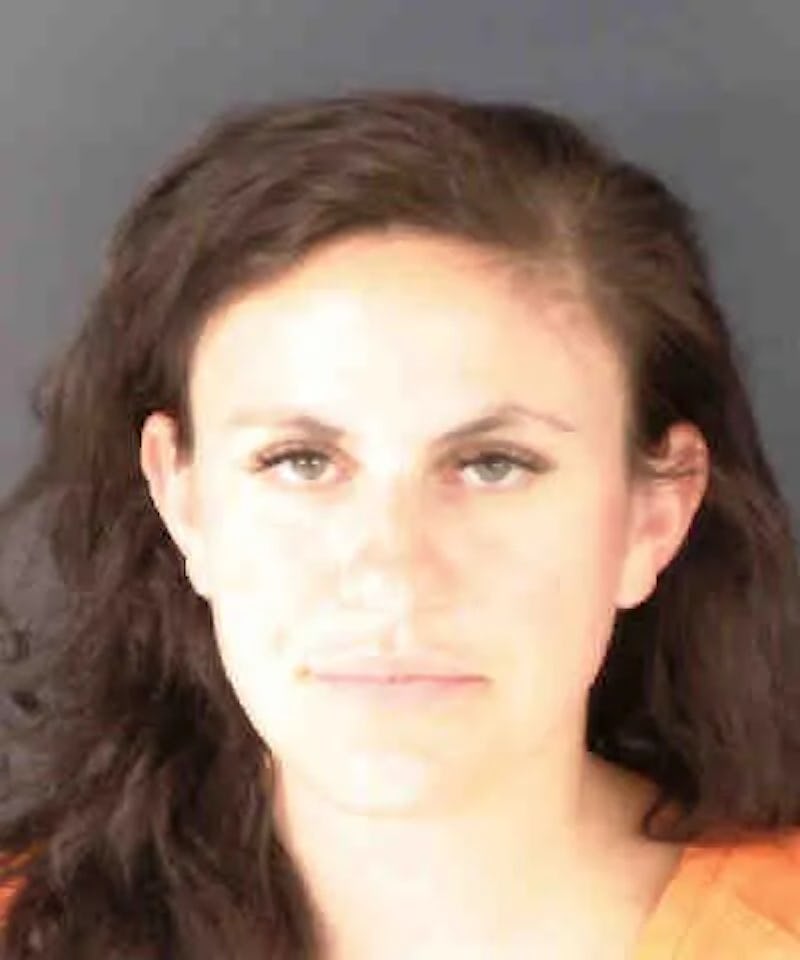 Sarasota County Sheriff's Office
An examination of "the dark side of influencer culture," ABC News' true-crime docuseries on Hulu, The Age of Influence, highlights some of the splashiest social media scandals of all time. Kicking off the six episodes is "XOXO, Grifter Girl," which revisits the case of Danielle Miller, who unwittingly achieved viral fame in middle school as "Swiffer Girl" when friends at New York City's prestigious Horace Mann School spread her private masturbation video across AOL Instant Messenger. Friends say that she later used social media to control her own narrative, but keeping up appearances as a luxury influencer ultimately led her to illicit activities, and in June 2023, Miller is in prison for fraud.
The path that led her there took several turns, though. Before her 2019 release from New York's Rikers Island, where she served time on charges related to a credit-card scam, Miller befriended Anna Delvey, aka the notorious "SoHo Grifter." Delvey, who appears in the ABC News doc, gave her tips on how to survive prison, including the safest places to sleep and how to trade potato chips to cut in line for the phones. When she was eventually placed in another area of Rikers, Miller met another scammer, Ciera Blas, who was released from prison soon after her.
During a chance encounter at a restaurant on Manhattan's Upper East Side in early 2020, Blas allegedly offered Miller a "little bit illegal" job to be a "trapper," or someone who takes on the personas of identity theft victims, as the 32 year old claimed in a 2022 New York Magazine profile. (Blas' attorney denied the claims.) When the pandemic hit, Miller moved to Miami where the duo allegedly used a victim's stolen identity to rent a Jaguar and withdraw $8,000 from the woman's account before they were arrested. Cops reported they were in possession of three Illinois driver's licenses under different names with Miller's photo, along with matching credit cards, six cell phones, and $25,000 in cash.
Following another arrest in May 2021, a federal grand jury indicted Miller the following July for fraudulently obtaining over $1 million in pandemic-related loans using the stolen identities of more than 10 individuals, and then using those funds for personal expenses, including chartering a private jet and rental of a luxury apartment, according to the U.S. Attorney's Office, District of Massachusetts. In March 2023, Miller pleaded guilty to three counts of wire fraud and two counts of aggravated identity theft.
"Miller maintained an active social media presence via her Instagram account, which had more than 34,000 followers," the U.S. Attorney's Office said in a March 2023 statement. "There, Miller posted her extravagant use of the fraud proceeds and stolen identities, publicizing her purchasing of luxury goods and renting of luxury accommodations. Posts to this account included a post showing Miller at luxury hotels in California where transactions were made using the bank account in one of the victim's names."
Already serving a five-year sentence in Florida, per ABC News, her additional charges carry a potential combined sentence of up to 30 years. Miller's sentencing is currently scheduled for June 27, 2023.