Anna Delvey Addresses *Those* Reality TV Show Rumours
Inventing Anna fans may be in for a surprise.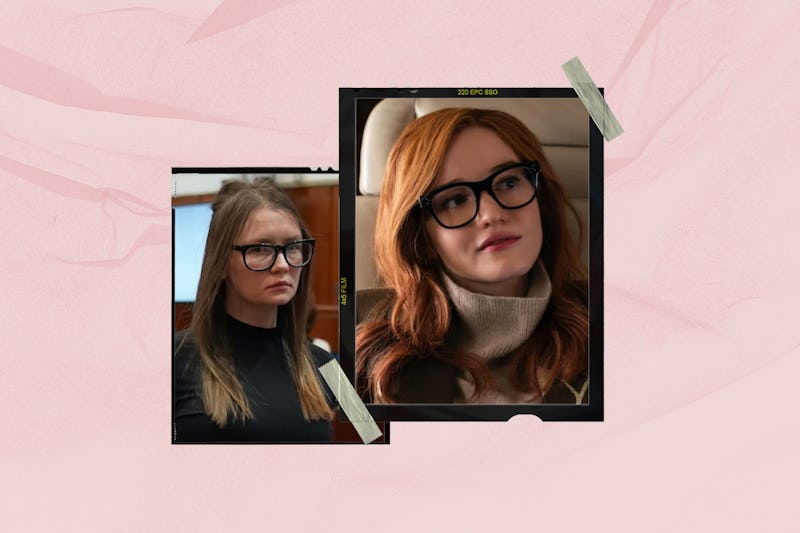 TIMOTHY A. CLARY/AFP/Getty Images / Netflix
In early 2022, Netflix's Inventing Anna captivated viewers with the real-life story of Anna Delvey (aka Anna Sorokin), who managed to scam New York's elite out of hundreds of thousands of dollars while posing as a German heiress. After serving more than five years behind bars, Delvey was released from ICE custody in Oct. 2022 and transferred to a one-bedroom apartment in New York City's East Village where she remains in 24-hour home confinement. Now, Delvey's lawyer has claimed she is developing a reality TV show in a bid to redeem her image and "tell her story."
Speaking to Page Six, Delvey's lawyer, Duncan Levin, claimed the planned reality TV project will centre on her "art and design" and showcase Delvey "as a person and as a talented artist."
Levin added: "We're down the road on several really interesting opportunities and we are just looking for places where she'll get a fair shake and where people are willing to give her this opportunity to speak for herself and tell her story."
However, in a statement to Bustle, representatives for Delvey stated that she wasn't aware Levin was "going to discuss any potential projects" during the Page Six interview, and clarified that Delvey is "not, in fact, developing a reality show."
In the aforementioned interview, Levin explained that a reality series would provide viewers an opportunity to view Delvey as something other than a "character" or "an actress."
"She is really a lot more than the worst thing that she's alleged to have ever done … She's actually very pleasant and very funny and people think that they know her." Levin continued, "But she's hilarious and we often spend a lot of time laughing."
As mentioned, the life of Delvey was previously depicted in the hit Netflix drama, Inventing Anna. As Page Six notes, Delvey sold the rights to her life story prior to the show's release, earning a reported $320,000 (£282,669).
This article was originally published on