WeWork's Rebekah Neumann Is Still By Adam Neumann's Side
She played an important role in the company — and will almost definitely do the same in the couple's next act.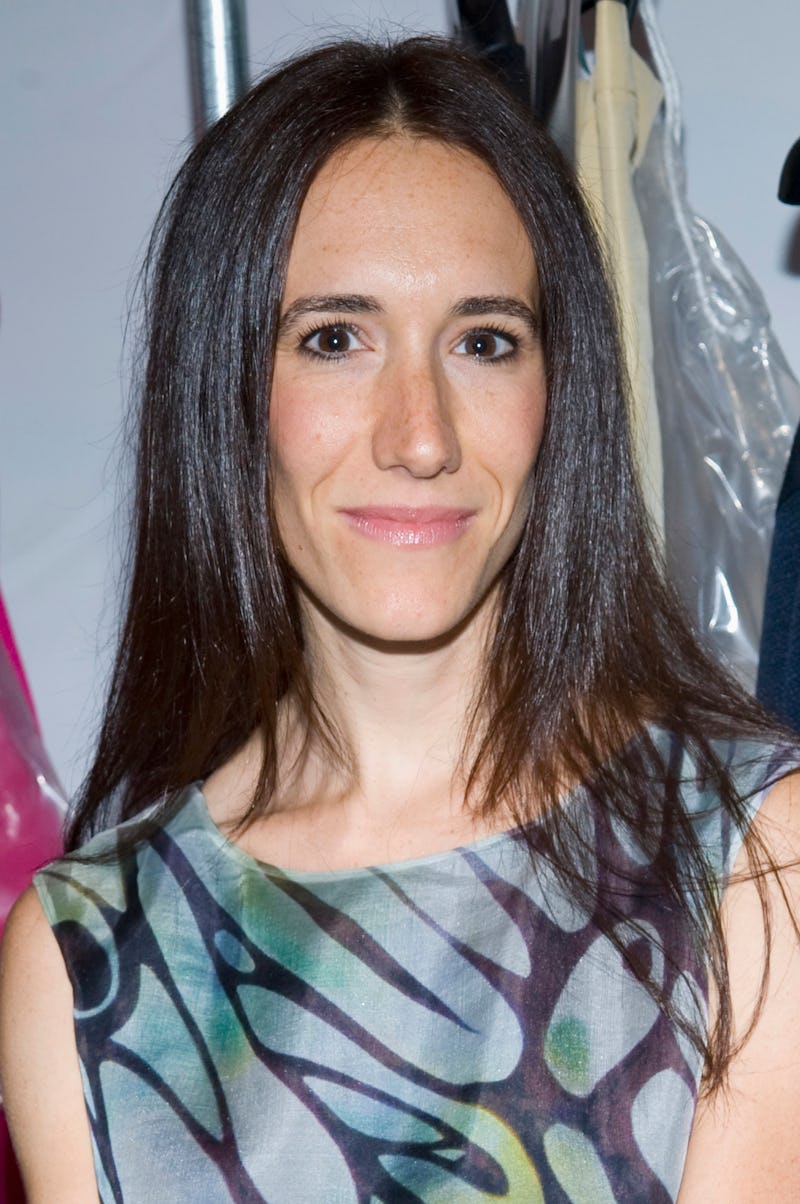 Lars Niki/Corbis Entertainment/Getty Images
Behind every great man is a great woman pulling the strings, so the saying goes. And behind Adam Neumann, the cofounder of WeWork, is his wife, Rebekah Paltrow Neumann — who became increasingly involved in the company over the years, to the point that she was eventually named as a third cofounder. She, her husband Adam, and the catastrophic collapse of their company WeWork are the subjects of Hulu's latest documentary, WeWork: Or the Making and Breaking of a $47 Billion Unicorn. But after the company's highly-publicized implosion, where is Rebekah Neumann now?
First, some background on Rebekah. As a 2020 Bustle profile described, "Rebekah Paltrow came into the world ensconced in wealth and bad energy." She attended a prestigious private school in the Bronx before enrolling at Cornell, where she majored in Buddhism and business. After that, she had a short stint on Wall Street, tried to make it as an actor — just like her famous cousin, Gwyneth Paltrow — took some classes at the Kabbalah Centre, and was about to start a career as a yoga instructor when she met Adam Neumann in 2008. As Neumann told it in his Baruch College commencement address, Rebekah sized Adam up from their first meeting, saying, "you, my friend, are full of shit. Every single word that comes out of your mouth is fake." It was love at first flimflam.
Adam launched WeWork along with co-founder Miguel McKelvey in 2010. Rebekah's name wasn't included in the company's original literature, but WeWork bore hallmarks of her New Age-y philosophy from the jump, and she'd later be listed as a third co-founder. Critically, it was Rebekah's cash that allowed WeWork to secure its first office space. Rebekah would later claim that she was never in it for the money (she already had that); rather, "My intention when I met [Adam] was just, 'How do we expand this good vibration to the planet?'"
But like her husband, who would later be blamed for fostering a toxic culture at WeWork, Rebekah did not bring good vibrations to the workplace. "Crossing Rebekah had consequences," a 2019 Vanity Fair piece explained, citing her tendency to fire anyone who somehow displayed "bad energy." Her woo-woo beliefs, it seems, distracted from the more logistical elements of running a business. She also helped to plan WeWork's lavish, ruinously expensive parties — including the infamous multi-day "summer camp" retreats, which the New York Times described as "Coachella-meets-Wild Wild Country-meets-nerdy-fraternity-party."
Rebekah was extremely involved the company's educational arm, WeGrow, a $42,000 per year private school. "The curriculum included classes in mindfulness, yoga, meditation, and farming. Students ate vegetarian meals and were taught Spanish and Mandarin, and parents could enroll their children in their Hebrew language immersion program. Children could even be paired with a professional mentor," Vanity Fair reports.
But that was all before WeWork's IPO failed to launch, and Adam was ousted from the company. After that, the couple had to part with the brand they'd spent a decade building — but not their money. While WeWork's financial prospects tanked with its aborted IPO offering, the Neumanns' did not: Adam managed to secure a $1.7 billion payout when he left the company, and has just recently earned an additional $50 million.
Among other things, this massive sum assures that the Neumanns can continue with their entrepreneurial pursuits. The pair moved to Israel for a while to hide from the fallout after WeWork's meltdown, but as of June 2020, the couple had returned to live in the Hamptons, per Forbes. They've also acquired the rights to the curriculum of WeGrow, which they're "planning to relaunch the school as Student of Life For Life, or SOLFL, pronounced 'soulful.'" At the time, Forbes reported that Rebekah and a former WeGrow teacher had hoped to start a pilot program in fall 2020; as of publishing, no further information about the school has been reported, and the SOLFL Instagram account has been inactive since July 2020.