Where Pray, Obey, Kill Subject Sara Svensson Is 17 Years After Alexandra Fossmo's Murder
She confessed to shooting Fossmo in 2004.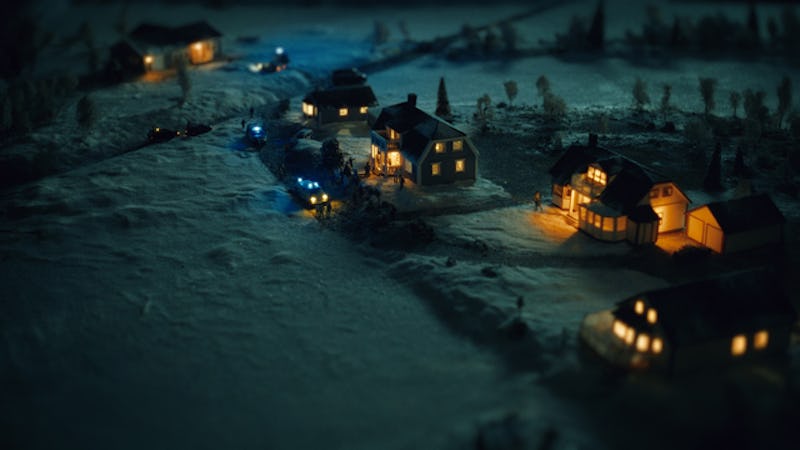 HBO
HBO's new true crime series Pray, Obey, Kill chronicles a complicated string of crimes in the small Swedish village of Knutby. On Jan. 10, 2004, Alexandra Fossmo and her neighbor Daniel Linde were shot. Linde survived; Fossmo did not. Not long afterward, Fossmo's nanny Sara Svensson confessed to the shootings, claiming that she'd carried out the attacks after receiving texts she thought were from God. These messages were later traced to the phone of Alexandra's husband Helge Fossmo, a local pastor who'd been having affairs with both Svensson and Linde's wife. Fossmo was ultimately convicted for inciting the murder and attempted murder and is still serving prison time. Svensson, on the other hand, was never sentenced to prison.
According to Swedish outlet SVT, Svensson was instead placed in psychiatric care for her role in the crimes. At the time, she claimed that she was in a slave-master relationship with Fossmo, and that he'd previously assured her they weren't committing adultery because their relationship was a "heavenly love" and an act of God. "I had no will of my own. During almost all of 2003, I was locked away because I was so incorrigible. God had turned his back on me and I sought mercy," Svensson testified, per The Irish Times. Swedish outlet The Local reported that she also testified, "Helge's word was my law. By the grace of God I got to be his slave."
According to the Times, Svensson claimed that Fossmo told her God wanted his wife taken to heaven. She then got texts from an anonymous number suggesting she commit the murder and followed through, apparently believing she had no other choice.
The Swedish newspaper Aftonbladet reported in 2010 that, after six years of care at a psychiatric clinic in Vadstena, Sweden, Svensson was being prepped for full-time release. She was slowly given more responsibilities, like using public transportation to visit her father, attending school, and finding her own housing. In 2011, she was declared free without restrictions after the court decided that she was unlikely to commit another crime. "The criteria are simple. There is no risk for a relapse and institutional care isn't required because of her personal and psychological condition," judge Owe Horned ruled when he granted Svensson's release.
Svensson then resumed her life with relative normality, seeking to put the Knutby incident behind her. She's now 44 years old. Last year, she wrote a letter to SVT in which she spoke of the crimes for the first time in years. "I wish that time could be turned back, that this would never have happened but unfortunately it is not possible. It is a great heavy sorrow for me," she said.