Waterloo Road's Angela Griffin Has A Very Famous Brother-In-Law
And he played a big part in how she met her husband.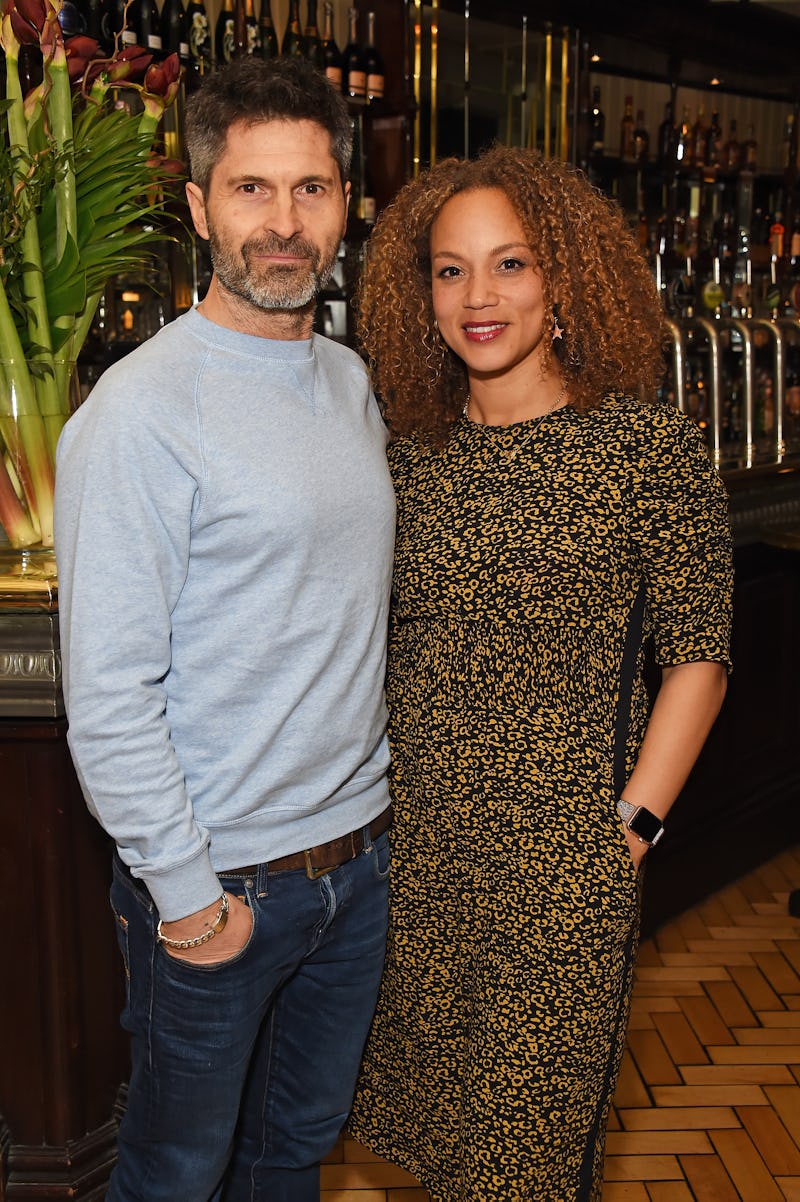 David M. Benett/Getty Images Entertainment/Getty Images
By now, Angela Griffin has become a household name owing to her widespread presence on our television screens. She's appeared on cult British classics like Emmerdale, Waterloo Road, and Coronation Street, hosted documentaries such as Emergency With Angela Griffin, and also has an impressive repertoire of films under her belt. Including the recent Christmas hit, Your Christmas Or Mine, starring Asa Butterfield and Cora Kirk. Whilst we're used to seeing Griffin on-screen, what do we know about her personal life? And who is the actor's partner?
The 46-year-old actor married Jason Milligan, actor and continuity announcer for ITV, in July 2006, with the wedding taking place at Babington House in Somerset. The pair first met in December 2002 through Milligan's brother Max Beesley, before eventually tying the knot nearly four years later. Together, they share two daughters: Talulah, 17, and Melissa, 14.
Speaking about her husband in 2015, Griffin said, "We make each other laugh and are dead kind and nice to each other. Our family dynamic is the most important thing to us. There is nothing that could happen that would want to make me break that up." She added that the pair could work through anything, "I'd go to counselling for 4,000 years if I had to, to make sure that my kids have their mum and dad living in the same house, and I think Jason is the same. It's not perfect, nobody's relationship is perfect. But family is the most important thing for us."
And more recently, Griffin told The Guardian about how she met her husband and the key role Beesley played in their love story. "My friend went on a date with Jason's brother Max Beesley; she didn't want to go on her own, and Max brought Jason with him. Nothing happened that night — we were both in relationships. Then, about six years later, we met on a night out, and nine months later I was pregnant."
Griffin and Milligan both regularly share snippets of family life on their Instagram accounts (@theangelagriffin and @jaseewasee), including holidays, date nights, and wedding day throwbacks. In July 2022, Griffin shared a carousel of wedding photos with the caption: "16 years ago... This happened. It was an amazing day, it's been an amazing marriage and I feel like the luckiest woman in the world." And Milligan also shared an anniversary post which was a close-up photo of Griffin captioned, "It was on a scorching hot summers day 16 years ago when I married this incredible lady. Happy Anniversary, my Angie."
With contributions from Darshita Goyal.