Ben Barnes Recently Sparked Dating Rumors With Julianne Hough
The two were spotted getting ice cream together in Los Angeles.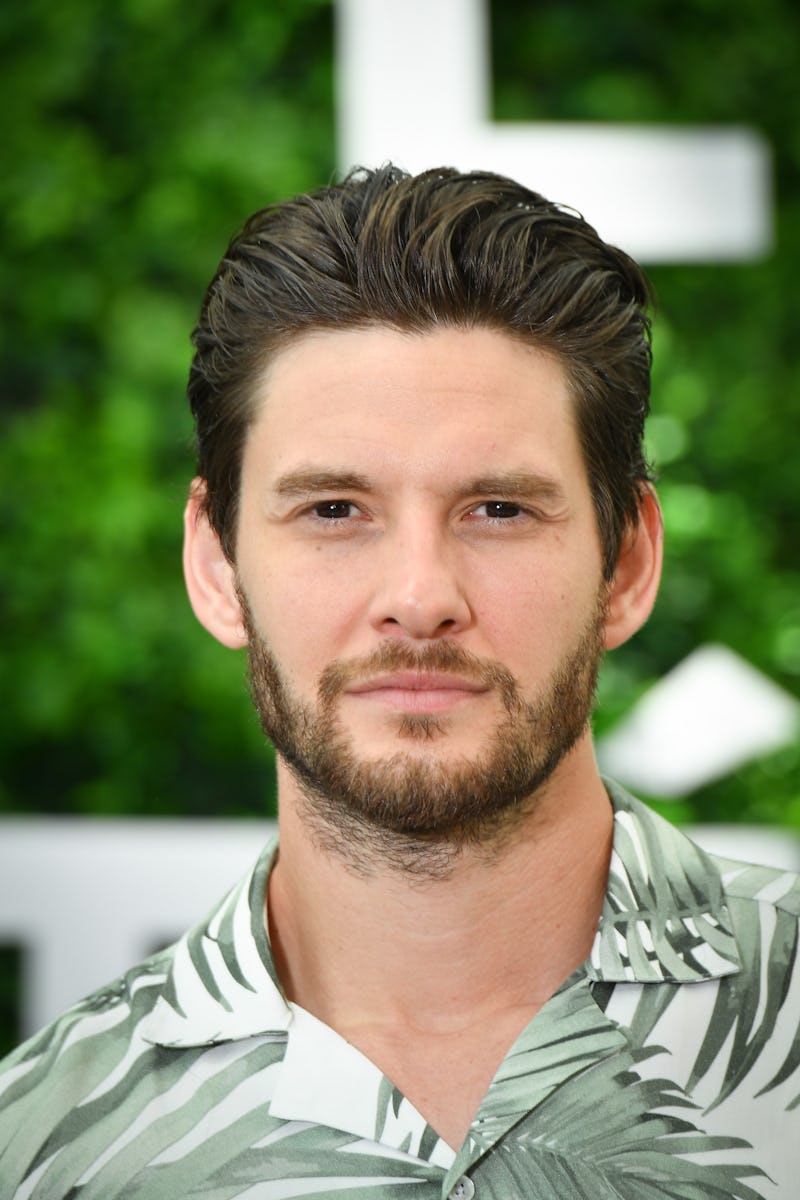 Stephane Cardinale - Corbis/Corbis Entertainment/Getty Images
Ahead of his debut as the mysterious General Kirigan in Netflix's Shadow & Bone, Ben Barnes sparked dating rumors with Julianne Hough. Photographers captured the duo grabbing ice cream together at Salt & Straw in Los Angeles in January, prompting speculation amid Hough's split from Brooks Laich. A source told E! that they seemed "very friendly" and "very flirty," sampling each other's frozen treats during the outing.
However, another source noted to both E! and People that Barnes and Hough have "been friends for eight years," and there was "nothing more to it." (Reps for Barnes and Hough didn't respond to the outlets' requests for comment.) Per People, the pair were together at HBO's Emmys party in 2016 and were previously photographed taking a walk together in April 2020.
Barnes also posted an Instagram group photo with Hough, her brother Derek Hough, and fellow actor Chiké Okonkwo following a June 2017 Move Beyond tour performance. "Those Houghs sure know how to put on a show!" the British actor captioned the photo, thanking the siblings for "an amazing treat" and joking that he can't dance.
Beyond that, Barnes — who previously appeared in Westworld, The Punisher, and The Chronicles of Narnia — has largely kept his romantic life private. He appears to currently be single, but he's been the subject of plenty of other Hollywood dating rumors. After starring alongside Amanda Seyfried in 2013's The Big Wedding, some outlets speculated that they were in a relationship (and there are photos of them holding hands). "Have you ever seen Ben Barnes? He looks like a model," Seyfried told British Glamour at the time, per The Sydney Morning Herald. "I'd never met him before in my life but the other day we had to share a jet together, just me, him, and my dog, and I'm telling you it was the best five hours of my life."
However, Barnes referred to Seyfried as a "friend" in a 2015 tweet while visiting the set of Ted 2. Other actors Barnes has been romantically linked to over the years include Felicity Jones, Tamsin Egerton, and Meganne Young, though he's never confirmed any relationships.
Regardless of who Barnes is or is not dating, he certainly knows where to turn to for advice: his mom is a relationship therapist and his father is a psychiatry professor. That upbringing helped him become in touch with his emotions early on. "I grew up in a household where my brother and I were often asked how we were feeling about whatever was going on with us," he explained to Gio Journal in 2019. "I think finding a language for talking about emotive reactions was an extremely useful unconscious gift from my parents."