Bridgerton's Calam Lynch Has Starred Opposite Nicola Coughlan Before
The Irish actor will appear as Theo Sharpe in Bridgerton season two.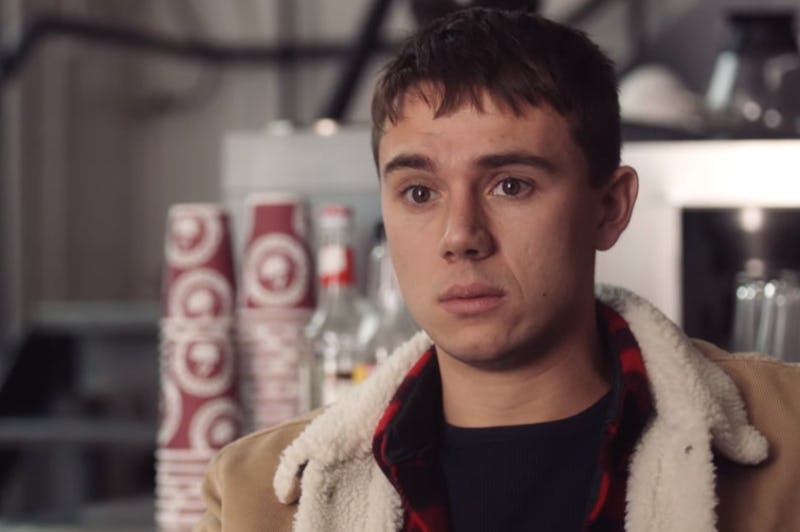 Channel 4
After Regé-Jean Page announced that he wouldn't be playing the Duke of Hasting's in season two of Netflix's Bridgerton, fans have speculated about the future of the show. On April 5 Netflix revealed that four new cast members would be joining the period drama and you may recognise one of them from an iconic episode of Derry Girls. So, who is Calam Lynch? Though he's only been acting professionally for a few years, Lynch has had roles in some critically acclaimed TV series and movies.
Lynch was born into a pretty talented acting family steeped in a history with the performing arts. His mum is Hereafter star, Niamh Cusack, and his father Finbar Lynch is also an actor, having appeared in Suffragette.
Before taking on a role in Netflix's steamy regency series, Lynch was a student at Somerville College, Oxford University where he studied Classics. During his time at Oxford, Lynch appeared in numerous productions, being cast as the titular lead in Shakespeare's Edward II, as Demetrius in Midsummer Nights Dream, and as Stanley in A Streetcar Named Desire, to name a few. After he left university, he appeared in yet another Shakespeare play – this time Much Ado About Nothing alongside Mel Giedroyc and Kate Lamb.
Outside of his theatre work, Lynch has also appeared on TV and in films, scoring a role in one of the biggest blockbusters of 2017. Lynch appeared alongside Harry Styles, Tom Hardy, and Fionn Whitehead in Christopher Nolan's, Dunkirk. He made his Disney debut in 2020 as George Winthorp in Black Beauty.
Elsewhere, he played Gordon Wilson in 2018 opposite Ruth Wilson in the BBC One mystery series, Mrs Wilson. He also appeared in the prom episode of Derry Girls as John Paul O'Reilly in 2019.
Know Lynch is going to be reunited with his Derry Girls' cast mate Nicola Coughlan in Bridgerton, where he plays Theo Sharpe, a hardworking printer's assistant and intellectual. It's not yet clear when season two of the show will be arriving on Netflix, but filming began in March 2021, so fingers crossed for early 2022.
This article was originally published on