Celeste Found Love Just Before Lockdown
The Oscar-nominated artist is having a pretty good 2021 so far.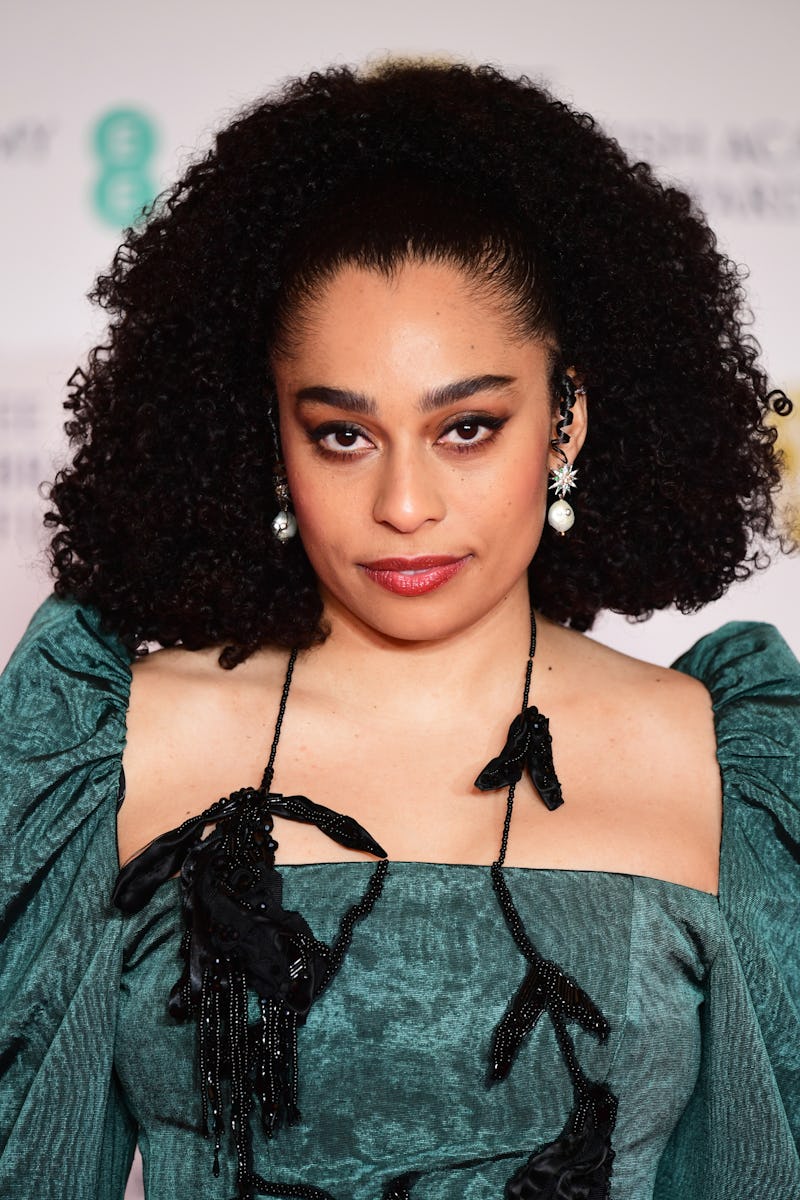 Ian West - PA Images/PA Images/Getty Images
2021 has already been a major year for Celeste. The British singer-songwriter released her debut album Not Your Muse in January, is nominated for three BRIT Awards, and an Oscar for "Hear My Voice", which she gave a breathtaking performance of at the BAFTAs on Sunday (April 11). Obviously, there's still much more to come for the musician, but is Celeste sharing these milestones with someone special?
In an interview with Wonderland earlier this year (via Evening Standard), Celeste revealed that she is dating poet and model Sonny Hall. The 22-year-old Hall published his first poetry collection, The Blues Comes With Good News in September 2019 and is signed to Kate Moss's modelling agency.
The couple met "shortly before lockdown", as the singer-songwriter told Grazia, meaning that they've spent a lot of time together which shaped her 2021 debut album. "I think only now, in the last year or so, have I experienced what I can understand as real love," Celeste explained. "There's a lot of love and romance on the album, and it's a picture of me evolving as a person."
As the musician told Wonderland, she feels as though something has evolved in herself after finding love. "There is more warmth and sincerity to my approach in certain songs as opposed to how I would've treated them before which was a bit more sombre and guarded," she said. "There are songs that have come to fruition because emotionally something has occurred in me and I've evolved in a way where now I'm clearer on what I feel."
Celeste continued to share her growth at the BAFTAs, where she performed the track "Hear My Voice" which is featured in Best Film nominee The Trial of Chicago 7. Despite not performing in front of a physical audience, the singer was no less excited. "It's such a unique opportunity to be able to perform in a place like this, sort of fully ready to go, dressed, without a crowd," she told the PA news agency (via Yahoo! News). "Hopefully I'll come back another time where I can have a big audience."
The musician also highlighted the notable improvement in diversity at this year's ceremony, especially for female directors. "There is not a shadow of a doubt that it is of the upmost importance to see that diversity across our screens because it gives us that sense of relief and understanding and empowerment."