Domhnall Gleeson Likes To Keep His Dating Life On The DL
The Harry Potter actor doesn't want to be defined by who he's with.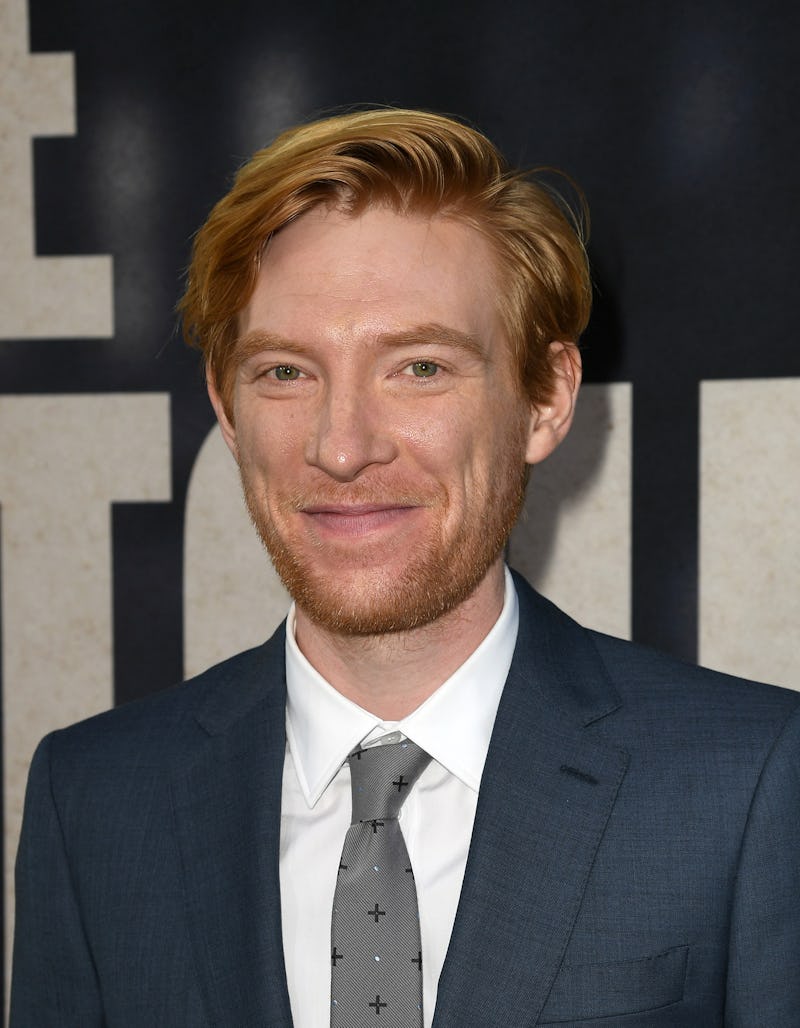 Kevin Winter/Getty Images Entertainment/Getty Images
Following his stellar performance in the HBO series Run, Domhnall Gleeson is returning to the small screen, this time in a more comedic affair. Written by and starring Gleeson, and his real-life brother Brian (who you'll recognise from Peaky Blinders), Frank of Ireland will see them play two best mates grappling with a rather chaotic mid-life crisis. As real life merges with fiction, is Domhnall Gleeson dating anyone at the moment?
According to New Zealand news site Stuff, Gleeson lives with film producer Juliette Bonass in Dublin. In a 2015 interview with the producer, Bonass mentioned that she and Gleeson met while studying at the Dublin Institute of Technology. They worked with each other on projects, and have since worked together professionally. "He's very successful, I'm very happy for him," she told the Irish Independent. "He was working as an actor even when we were in fourth year," Bonass added. "He was concentrating on his studies while he was working, so fair play to him."
Perhaps best known for his portrayal of Bill Weasley in Harry Potter and the Deathly Hallows: Part 1 and 2 (2010-11) – fun fact, his father Brendan plays Alastor Moody in the series – Gleeson has a strong track record on screen. He also appeared in Never Let Me Go and True Grit in 2010, before going on to star in films including Anna Karenina (2012), The Revenant (2015), and the Star Wars franchise, plus several more TV and film hits in the years that followed.
While Gleeson and Bonass clearly have a history, the actor has never really discussed his relationship status, and finds it strange "that people want to know about those aspects of [his] life," as he told the Washington Post last year. However, Gleeson self-reflectively acknowledges it's "odd that [he's] quite so defensive" about his personal life.
"I think I hate the notion of anybody being defined by anybody else, and that seems to be what happens when anybody who happens to be in the public eye goes out with anybody else," he explained. "Some things are precious. Why on earth would you share them?"