Henry Cavill's New Girlfriend Was Previously On My Super Sweet 16
Yes, you read that correctly.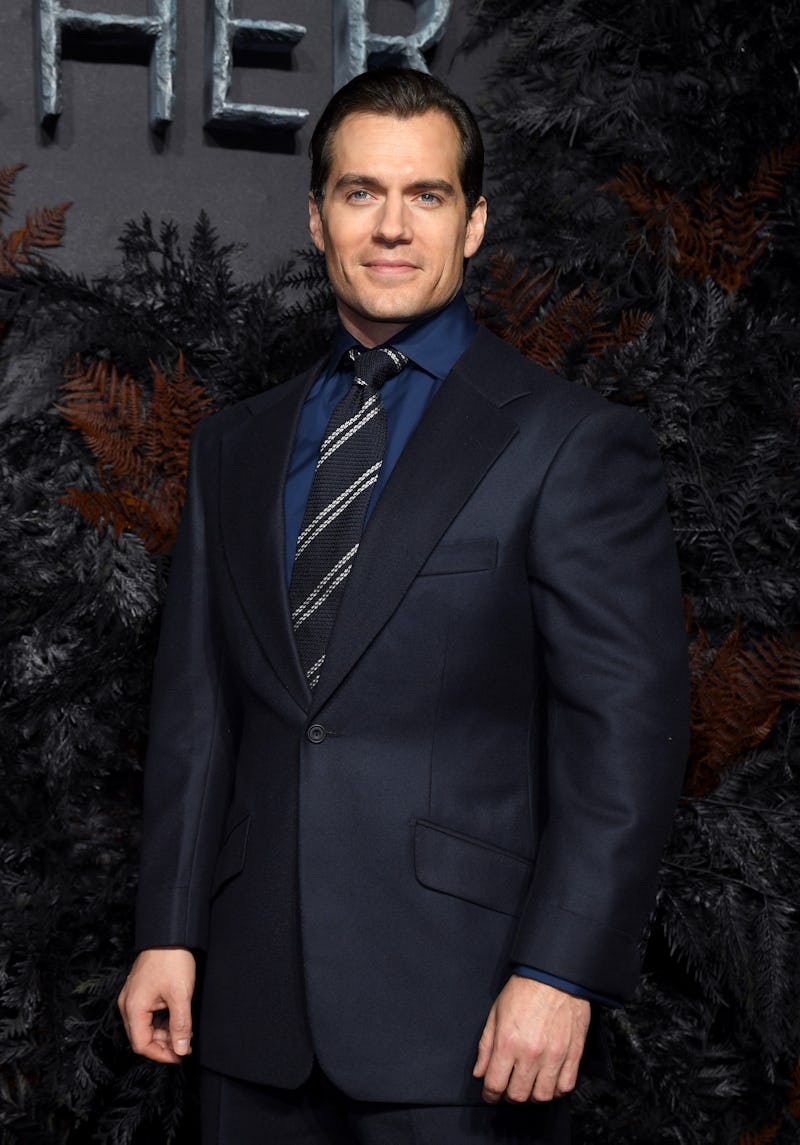 Karwai Tang/WireImage/Getty Images
The notoriously private Henry Cavill is — drumroll, please — in love. On Sunday, April 10, the Justice League actor confirmed that he is no longer single by sharing a photo on Instagram of him playing chess with his new girlfriend, Natalie Viscuso. "This is me looking quietly confident shortly before my beautiful and brilliant love Natalie, destroys me at chess," Cavill captioned the image in which he looks at his new girlfriend lovingly as she tries to figure out her next move.
Viscuso also confirmed their relationship by posting the same photo on her Instagram feed. "Just teaching my dear Henry how to play some chess, "she wrote. "Or...maybe he let me win?" Of course, fans of the 37-year-old actor were thrilled to see Cavill so happy, and many took to the comments of his post to congratulate him on meeting someone special. "We wish you all the love and happiness you deserve," one fan wrote. "Well, if this isn't the cutest thing I've seen all day," another person commented.
Inevitably, there were many devoted fans in the comments who were completely shattered upon learning that Cavill is now off the market. "Please tell me this is for a movie," someone commented alongside a crying emoji. "I'M HAPPY BUT SUFFERING," someone else wrote. It's also worth noting that many of the actor's followers were very confused because, in the days leading up to his post, tabloids wrongly claimed that he was dating a Canadian scientist named Danielle Beausoleil.
Now that it's out there that Cavill isn't dating Beausoleil, Cavill fans want to know more about 31-year-old Viscuso and how she met The Witcher star. Unfortunately, details about their relationship are very slim at the moment. However, there is some information out there about his new "love." Per her LinkedIn, Viscuso is the vice president of television and digital studios at Legendary Entertainment. But just because she works behind the scenes doesn't mean she hasn't had some screen time as well.
After Cavill shared his love for Viscuso with the world, fans discovered that she was actually featured on a 2005 episode of My Super Sweet 16. "Natalie has just moved from dull Roswell, NM to glamorous La Jolla, CA to live with her wealthy dad and stepmom," the episode's description reads. "At 15 years old, Natalie is now living in a $5 million house and cruising around town in her dad's Bentleys and Ferraris. What more could she want?" The Hollywood executive's Instagram account also gives an inside look at her life and career. In September 2020, for example, she posted the trailer for Dune starring Timothée Chalamet and Zendaya, meaning she was probably involved in the film in some way.
On a more personal level, it seems that Viscuso is obsessed with her French Bulldog named — wait for it — Meat. "Just a girl and her Meat," she captioned a photo with her pup from January 2020. Her Instagram is also full of photos of her spending time with her family and friends and going on adventures around California. And seeing as she's not in the public eye, it's clear that this relationship is a bit different than many from Cavill's past.
Cavill previously dated actors Kaley Cuoco and Gina Carano. He also got engaged in 2011 to English show jumping rider Ellen Whitaker, but the two later called off their engagement. Cuoco, however, who reportedly only dated the actor for 10 days in 2013, spoke openly to Cosmopolitan in 2014 about the time they spent together. "I had no one following me until I met Superman," the Big Bang Theory star told the magazine. "I've been in this business for 20 years, and my whole life, I could go anywhere, do anything. There has not been one paparazzi photo of me until like seven months ago. The recognition has been crazy." Here's hoping Cavill and Viscuso get a little more privacy.
This article was originally published on