Here's Everything Fans Need To Know About Why Henry Cavill Is Reportedly Leaving Superman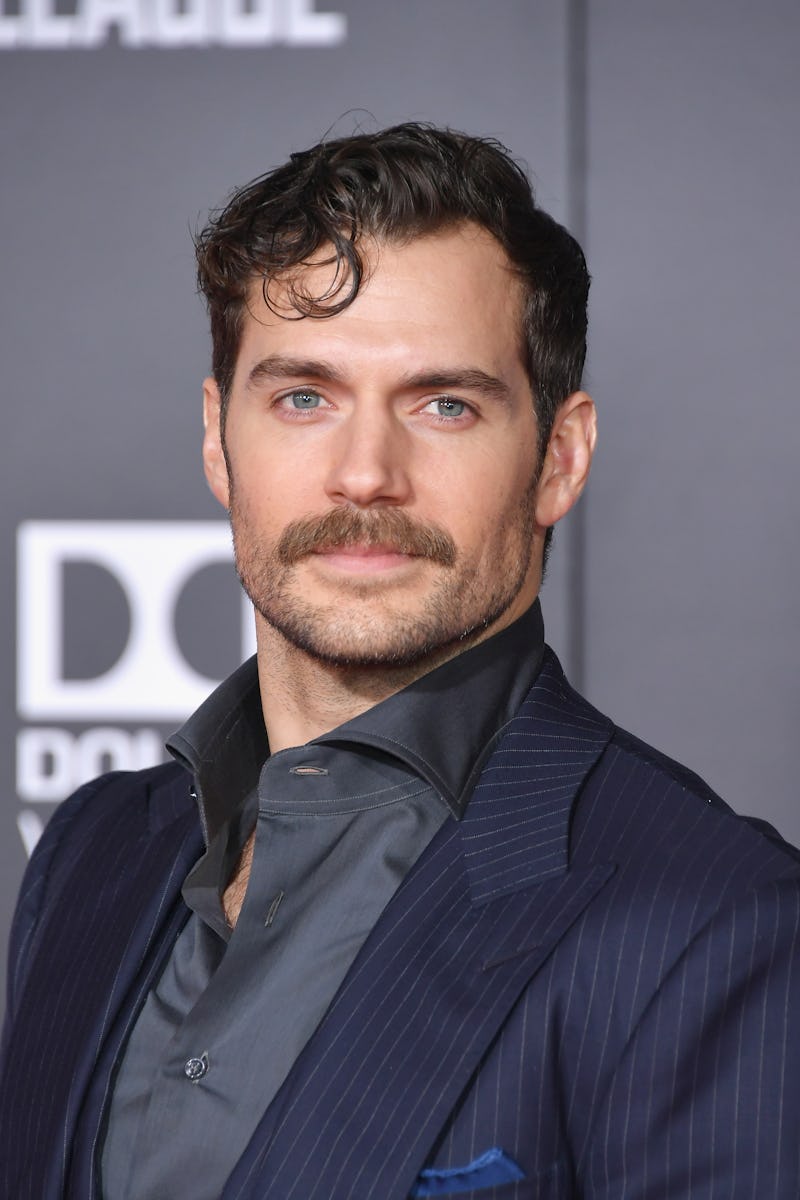 Neilson Barnard/Getty Images Entertainment/Getty Images
After spending five years fighting for truth, justice and the American way, Henry Cavill is reportedly done playing Superman, which means the DC Extended Universe will have to find a new actor to wear the iconic blue tights and red cape. But why would Henry Cavill leaving Superman behind? (Cavill has not yet commented on the news, which has also not yet been officially confirmed by either the studio or the actor himself. Bustle reached out to representatives for the actor, but had not received a response at time of publication.)
UPDATE: Warner Bros. issued a statement in response to the report, reported by the AP, which is as follows: "While no decisions have been made regarding any upcoming Superman films, we've always had great respect for and a great relationship with Henry Cavill, and that remains unchanged."
EARLIER: According toThe Hollywood Reporter, Cavill reportedly dropped out of any future Superman appearances with Warner Bros after contract negotiations for a Shazam! cameo broke down. And the failed negotiations reportedly resulted in the English actor walking away from the character for good.
Cavill first donned the iconic red cape back in 2013, when he starred in Zack Snyder's Man of Steel, which helped to launch the DCEU as fans know it today. He reprised the role of Superman in 2016's Batman v. Superman, starring opposite Ben Affleck as the guardian of Gotham City, before teaming up with the rest of DC's most iconic heroes for Justice League, which was released in the summer of 2017. Despite all of those films doing well at the box office, THR reported that Warner Bros. has no plans to make a standalone Superman film any time soon, as one source claims that they are planning to shift their focus to other characters in an attempt to revamp the DCEU and its onscreen reputation.
One of their major plans to do just that is with the long-awaited Supergirl film, which was reported to be in the works back in August. Cavill reportedly wouldn't have a role in that film — which was described as an origin story for Kara Zor-L, the Girl of Steel and Superman's cousin — as according to the comics, Kal-El was just an infant when Kara first developed her powers as a teenager.
In addition to the wait between Superman films, a Warner Bros. source quoted by THR pointed out that "after a certain run," the role has always recast. (Brandon Routh played the role just seven years before Cavill in Superman Returns, and he was far from the first onscreen Superman.) As such, Cavill and Affleck were both expected to step down as their respective heroes sometime in the near future, though perhaps no one anticipated that time coming so soon.
The news of Cavill's departure comes as an even bigger shock considering that in November 2017, the actor himself said that he was "contracted" to make one more cinematic appearance as Superman, and that he had big hopes for another standalone film. "There's a wonderful opportunity to tell the Superman story," Cavill told the Los Angeles Times in an interview to promote Justice League. "Now there is a fantastic chance to show Superman in his full colors and tell a very complex, character-driven movie that is based on story and have that wonderful sensation of hope and happiness. A feel-good movie with lessons laced in there as well."
If Cavill's reported end as Superman is due to WB wanting to go in a new direction, it seems like they won't be overhauling the entire DCEU — at least not yet. Jason Momoa's standalone Aquaman film will still hit theaters this December. And the highly-anticipated Wonder Woman 1984 remains slated for release in November of 2019. In addition, Ezra Miller's Flash is still expected to receive his own superhero movie, with production reportedly scheduled to star in 2019.
Cavill may no longer be the Man of Steel, but it looks like the rest of the Justice League — along with several new and unexpected DC stalwarts — will be right there to continue to fight for justice on the big screen.